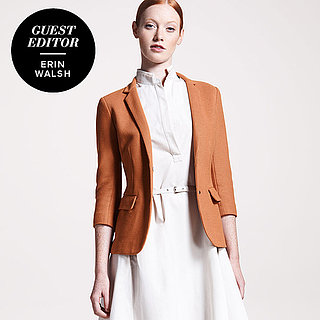 Celebrity Stylist Erin Walsh
Fashion consultant Erin Walsh has some serious styling cred. She got her start assisting Phyllis Posnick at American Vogue, then moved on to style the likes of Kristen Wiig, Kerry Washington, Greta Gerwig, and Maggie Gyllenhaal. Now, let her dress you. With a bevy of modern yet classic pieces meant to be worn in the city — after all, Erin's a New York City girl herself — the style star prepares you for your next urban adventure.
Step into March in style.
Resurgence of a Silhouette
Folk-Rock Trend. Wear Now.
See All »