Benefit watt's up!" Soft Focus Highlighter for Face, 0.33oz
COLOR
Details
Benefit's soft focus highlighter turns on "watt" ya got with a delicate champagne glow that's gorgeous. With a cream-to-powder finish...it's a switch on "wow" for all complexions. You'll adore the smooth applicator & luminous sheen.
Directions:
Glide on cheek & brow bones...then sculpt with its soft glow blender for YOUR perfect gleam.
Can be applied solo or over existing makeup.
Overall Product Rating
2 Reviews
Fit is True to Size
Quality is Excellent
Product Reviews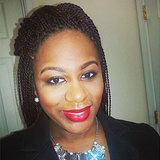 Fit: True to Size
Quality: Very Good
The Perfect Highllight
It's difficult to find a highlighter that works on all skin tones but watts up works on women of all color complexions and looks fantastic! I have to admit that paying $30 isn't something I was thrilled about but now that I've incorporated it into my daily makeup routine it's well worth the price tag. Watts up give you a flawless highlight with natural looking illumination.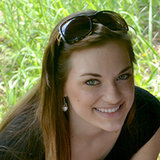 Fit: True to Size
Quality: Excellent
A Perfect Finishing Touch!
I am a budget beauty product lover but I have to say this product is worth the extra dollars! After using multiple drugstore highlighters, this one is the only one that gives a natural glow. Not too glittery or shimmery. I have a tester tube that I have used daily since April, so I can imagine the full size would last quite a while!
Brand Reviews
Benefit is simply amazing in quality, I've never tried anything I didn't like from the brand.
I love Benefit Cosmetics. It's by far one of my favorite brands to purchase from. Great products, prices, and super cute packaging.