Glamglow Youth-Mud Skincare Treatment
Details
Designed as a ten-minute facial in a jar, Youth-Mud from GLAMGLOW leaves skin noticeably more radiant and glowing. The groundbreaking, patent pending TEAOXI is GLAMGLOW's proprietary continuous time-release technology. It delivers fresh Super-Squalene, EGCG Super-Antioxidants and Polyphenols direct into the mud from real pieces of tea leaf contained in the mask. TEAOXI is the magic behind this treatment's powerful anti-aging and anti-wrinkle results. Offers multilevel resurfacing exfoliation and evens out skin tone, while diminishing fine lines and wrinkles. Absorbs impurities without removing natural oils, leaving skin texture and pores tighter. To use: Apply a thin layer to clean face. Stir before use to liquify. Expect a tingling, tightening effect in ten minutes or less. Remove mask with water in a circular motions to exfoliate. Use twice a week or as often as desired. Listed ingredients: Aqua (Water), Montmorillonite (Volcanic Minerals), Kaolin (French Sea Clay), Magnesium Aluminum Silicate (Purified Clay), Polyethylene, Pumice (Micro Volcanic Rock), Camellia Sinensis Leaf (Green Tea Leaf), Camellia Oleifera Leaf Extract (Green Tea), Chamomilla Recutita Flower Extract (Chamomile), Calendula Officinalis Flower Extract (Marigold), Cucumis Sativus Fruit Extract (Cucumber), Hedara Helix Extract (Ivy), Symphytum Officinale Leaf Extract (Comfrey Herb), Lavandula Hybrida Oil (Lavender), Glycerin (Vegetable), Parfum, [Benzyl Benzoate, Hexyl Cinnamal, Limonene, Linalool], Phenoxyethanol, Methylparaben, Butylparaben, Ethylparaben, Propylparaben, Isobutylparaben, Diazolidinyl Urea Measurements: ; Capacity: 1.7 oz
Zappos
Free Shipping and Returns
Overall Product Rating
2 Reviews
Fit is True to Size
Quality is Excellent
Product Reviews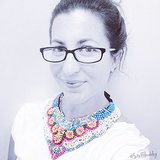 Fit: True to Size
Quality: Excellent
Amazing Mask!
I love this mask because it works wonders on my skin. This amazing mask contains mud from the Mediterranean Sea that provides power packed impurity ridding power, yet still leaves all of your skins natural oils perfectly unharmed! This mask also contains micro-exfoliating beads so when you rinse it off, you gently exfoliate your skin at the same time! As the name suggests, the mask even tingles as you wear it! It's simply divine and well worth the money.
Amanda S - Review from Zappos
Great mask! It does tingle, but only when you first put it on. Skin feels fresh, tight, and helps draw out black heads on your nose better than other mask I have used!
There are no reviews for this brand. Be the first!