Guerlain Rouge G de Le Brillant
COLOR
Details
Rouge G de Guerlain Le Brillant invents chic shine. It provides a light, creamy finish with an exceptional long-lasting sheen.
Overall Product Rating
1 Review
Fit is True to Size
Quality is Good
Product Reviews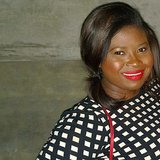 Fit: True to Size
Quality: Good
Moisturizing Lipstick
I try to keep my makeup very simple during the summer because I hate having it drop down in the humid weather. Instead of piling on foundation, I usually just use a little concealer with a translucent powder and a bright lip. I pull my hair in a bun and rouge my lips with Guerlain's Rouge G de Guerlain Le Brilliant in a va-va-voom red for a more dressy look. The formula is amazing and creamy. Very moisturizing. The color is brilliant but doesn't stay as long as some of my other lipsticks.
There are no reviews for this brand. Be the first!