Smashbox Photo Finish Foundation Primer, 1 oz
Details
Create a perfect canvas for foundation application with this silky, lightweight blend of vitamins A & E, grape seed extract and green tea. Worn alone or under foundation, our best-selling, oil-free primer helps to reduce the appearance of fine lines and pores for flawless skin with a velvety-smooth finish. The first step to any great close-up is great skin--skin that's free of fine lines and pores. That's one of the reasons why primer was the first product created at Smashbox Studios. They developed a formula that diffuses the light hitting skin to blur out imperfections for an even, soft-focus look. It also makes makeup look better and last longer. Think of our primer as the original blur--and the best way to start your makeup every day.
Product Reviews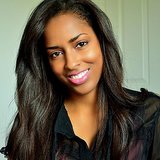 Quality: Excellent
My Must Have Makeup Essential!
Smashbox Photo Finish is the first primer I ever tried and after trying several over the years I always go back to it! It's a must try under makeup for a nice, smooth surface and a little goes a long way.
Brand Reviews
Definitely movie star status!