Tarte LipSurgence lip tint
COLOR
Details
A hybrid between a stain, a gloss and a rich balm. LipSurgence lip tint delivers nondrying, sheer color while keeping lips hydrated and refreshed. Our award-winning tint is goofproof--it goes on like a lip gloss, stays on like a stain and hydrates like a dreamy balm. Product Performance: LipSurgence lip tints combine rich color with natural moisturizers to glide on smooth and soften lips. The proprietary formula effectively increases skin's water content for a 'plumped up' appearance and a refreshing hint of mint. The result is naturally fuller, rich lips without any irritation or stinging. The easy-to-use twist-up container eliminates the need for sharpeners. Powered by a proprietary blend of plant bio-nutrients, vitamins, and essential oils rich in emollients: these antioxidant free radical fighters (vitamin C & E, pepperming & jojoba oil) prevent premature signs of aging, while softening lips.
Overall Product Rating
1 Review
Fit is True to Size
Quality is Excellent
Product Reviews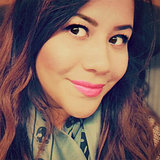 Fit: True to Size
Quality: Excellent
My #1 Lip Tint
I love this lip tint for many reasons. It hydrates, smells minty, leaves a strong tint without all the dryness... I can go on and on. The color goes on clean and I can apply it without a mirror if necessary. Just the right amount of color. I never leave home without it.
There are no reviews for this brand. Be the first!