Timi & Leslie Charlie Convertible Diaper Tote - Pewter
Details
Charlie Convertible Diaper Bag Charlie is made from faux leather PVC free and features custom hardware in an antique brass finish. Charlie comes with many functional and fashionable accessories and features Includes: Changing pad, zippered sac, clutch with interior card slots and zipper pockets, insulated bottle tote, stroller straps
A cross body, adjustable detachable strap so you can wear it hands free whenever needed
A specially designed changing pad with a front mesh pocket where you can store your diapers, wipes and creams when you need to make a quick diaper change trip
2 exterior pockets, 6 interior organizational pockets & a key fob so you never loose your keys
Water resistant, light colored lining so you can easily see everything in your bag
100% polyurethane
diapers.com
New Customers - 10% off any order.
Overall Product Rating
3 Reviews
Fit is True to Size
Quality is Very Good
Product Reviews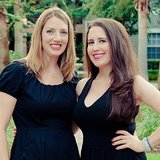 Fit: True to Size
Quality: Very Good
My Favorite Diaper Bag
I have a few different diaper bags and my Charlie is always the first one I reach for! It fits EVERYTHING and looks like a handbag, not a diaper bag!
dascencio - Review from diapers.com
in love
Perfect size for me. Could be too big for others just depends on what you like, this bag has great space and the perfect pockets. The two pockets on the outside i put my phone in one and keys in other and i never lose track of either anymore.
LC - Review from diapers.com
Love this bag!!
This purse is great! It has everything you need for a diaper bag. I got so many complements and have friends that want to get it and use it just as a regular purse too. I am going to order another purse from Timi & Leslie to add to my purse collection.
There are no reviews for this brand. Be the first!