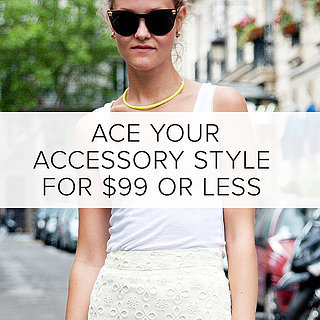 Ace Your Accessory Style
We'll admit it: paying big bucks for trendy accessories (unless they're shoes or investment bags) is something we don't do very often — why pay more when you can get the same look for much less? We're proving our point with this supercool under-$99 selection of adornments that are sure to boost your sartorial Summer IQ. From neon cord necklaces to statement shades to party-perfect earrings, this bounty will please your budget and your insatiable sense of style.
Step into March in style.
Resurgence of a Silhouette
Folk-Rock Trend. Wear Now.
See All

»