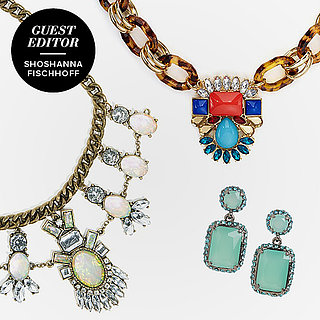 BaubleBar's Buried Bauble
Only two years old and BaubleBar has already become the ultimate one-stop shop for fashion jewelry. From simple studs to knockout necklaces, BaubleBar has it all. This week, Fashion Director Shoshanna Fischhoff helps cull through the amazing assortment and chooses her favorites of the moment. The absolute must have is the Buried Bauble. It's currently marked down to $20, and our one clue is that it's bold and blue. See if you can find the hidden treasure below.
There are no matching products in this category.