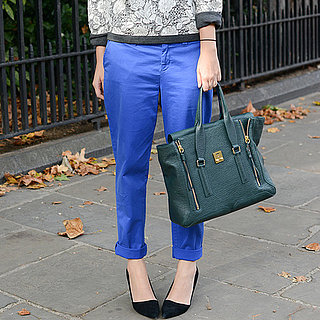 Casual Fridays
Look forward to "casual Fridays" at the office with our style guide highlighting relaxed yet professional pieces for your 9-to-5. Pair J.Crew's classic cardigans with Gap's clean-cut jeans and oxford flats for a classic preppy ensemble. For a cozier look, wear Uniqlo's textural knit tops with colored pants and ankle boots for the ultimate Fall feel. Ready to work it? Check out all our picks featuring popular brands like Madewell, Zara, and 3.1 Phillip Lim.
Step into March in style.
Resurgence of a Silhouette
Folk-Rock Trend. Wear Now.
See All »