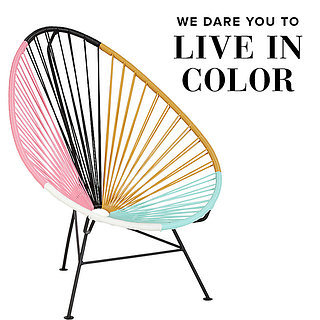 Dare to Live in Color
The start of Summer is the perfect time to update your space with beautiful, bold colors. From candy-colored latte bowls to cool blue pillows and marigold vases, our curated selection features irresistible decor options for every discerning taste. Make a strong impact with a bright lounge chair, or disperse the color within your home with vibrant throw pillows and ombré vases. Show off your sparkling persona with all our favorites from Anthropologie, West Elm, and more.
Step into March in style.
Resurgence of a Silhouette
Folk-Rock Trend. Wear Now.
See All »