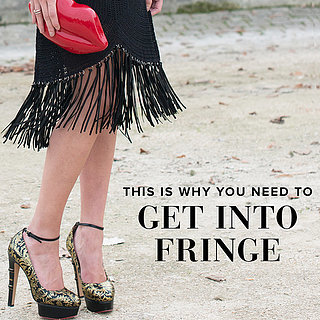 Feel the Fringe Movement
The thought of donning fringe might conjure up images of hippies on hookah pipes, but hear us out. If done right, fringe can do impossibly cool things to your look — just look at bohemian queen Kate Moss. Our secret? Instead of gravitating toward granola styles (save that for Coachella), opt for cleaner, modern pieces. Remember, a little fringe goes a long way, so choose one item and make that your focal point. Now that you have the style tips, shop our fringe-tastic picks.
There are no matching products in this category.