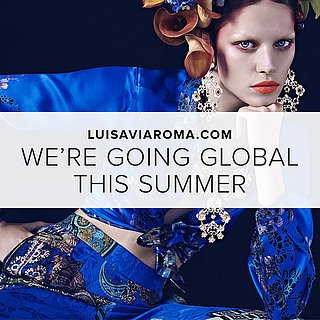 Go Global This Summer
There's nothing we like more than a Summer filled with travel and exotic locations, but if dreamy escapes aren't in your itinerary, there's still a way to at least look the part of the stylish, well-traveled woman. Add a tropical touch to your closet with Luisaviaroma.com's gorgeous global edit featuring an array of 3D prints, bold silhouettes, and ornate embellishments from luxury brands like Dolce & Gabbana and Valentino. Ready to make your great escape? Check out our worldly picks.
There are no matching products in this category.