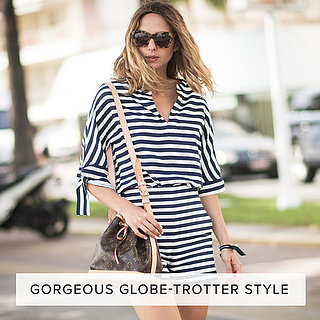 Gorgeous Globe-Trotter Style
There are few things sweeter than an exotic Summer getaway. Fill your weekender with flowing maxis, printed bikinis, and stunning statement jewelry. Whether yachting in the South of France or getting in some much-needed R&R poolside, we've got you covered with everything you need to jet off in style.
Step into March in style.
Resurgence of a Silhouette
Folk-Rock Trend. Wear Now.
See All »