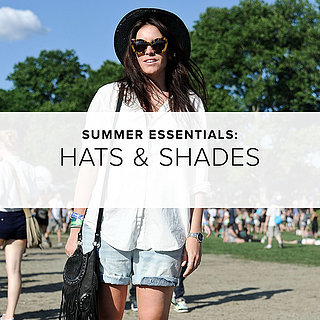 Hats & Shades
No summer day is complete without the tip of a hat and a little bit of shade. They are key ingredients to the daytime cocktail that rules festival fashion, poolside siestas, and rooftop hangouts. Whether you're the cat eye and floppy hat type or the girl who loves her fedora and wayfarers, our picks from Karen Walker, J.Crew, and Illesteva (and so many more) will deliver maximum sun protection and boost your accessory game.
Style Tip: Want to go beyond the classic aviator? Try out a pair of round frames or a fun pattern, like Kenzo's futuristic snakeskin print.
Ultimate Vacation Packing List.
See All »