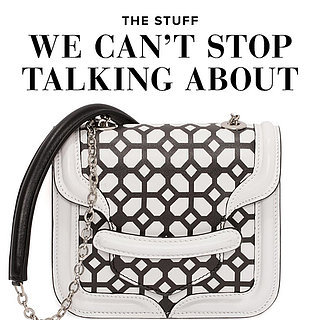 Most Wanted
The steady stream of exciting online arrivals is a telltale sign that Summer is on the horizon. Currently, we're satiating our shopping itch with chic pieces that can we can easily wear now — and straight into warmer weather ahead. From Zara's soft and breezy silhouettes to Alexander Wang's perfectly tailored peplum tops to Alexander McQueen's irresistibly eye-catching bags, see the pieces we're completely obsessed with.
Step into March in style.
Resurgence of a Silhouette
Folk-Rock Trend. Wear Now.
See All »