I shared this fun skirt on my stories over the weekend and I've never received so many messages! Everyone seems to love it as much as I do 🥰 Something about the animal print + that pop of neon is trendy but still wearable! I love how flattering the fit is (skirts like this usually make me look wider) but this one falls just right 😍 + it's SUPER affordable, under $20 and in stock in all sizes! I am wearing the large and I would say if you want to wear it around your waist to size down ✨ #ShopStyle #MyShopStyle #LooksChallenge #Lifestyle #TrendToWatch #Beauty #Party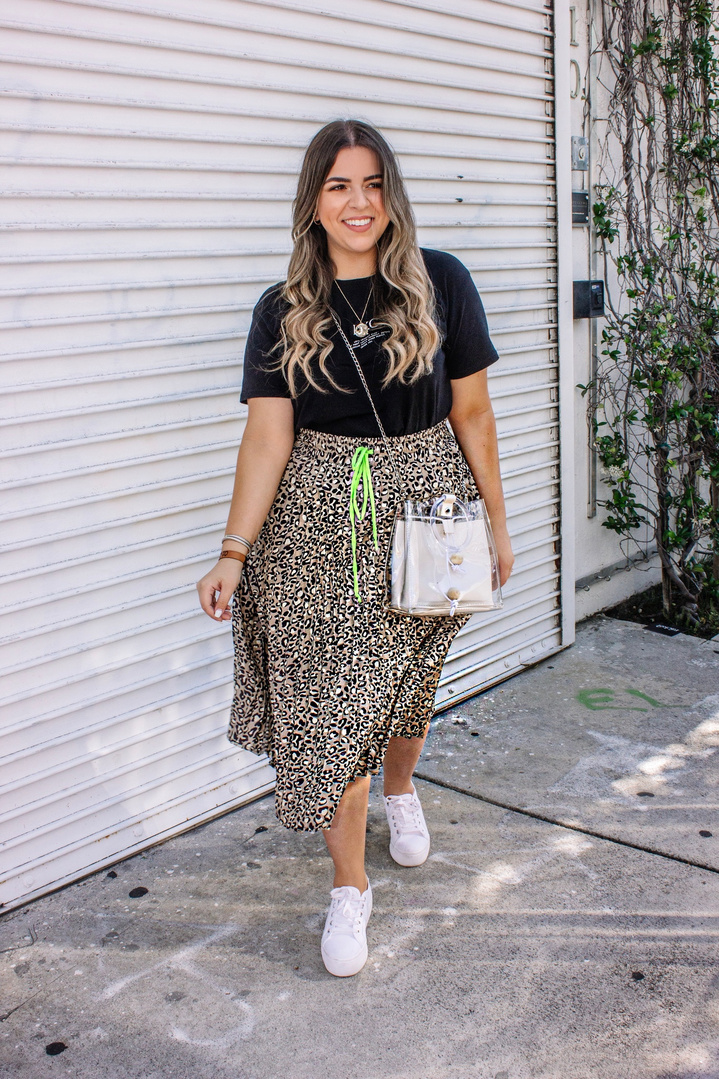 ShopStyle Look by NauelPalisBlog featuring Wild Fable Women's Leopard Print Pleated Midi Skirt - Wild Fable Black/Tan and FANCY LOVE Classy...
More looks from Nauel Palis
See All Looks by Nauel Palis
Created by our ShopStyle Collective influencer. Discover the latest trends, styles and more at ShopStyle.