All purpose fall floral maxi! I went from work meetings to a graduation to dinner. In style and comfort! Check in store for a discounted price on this dress.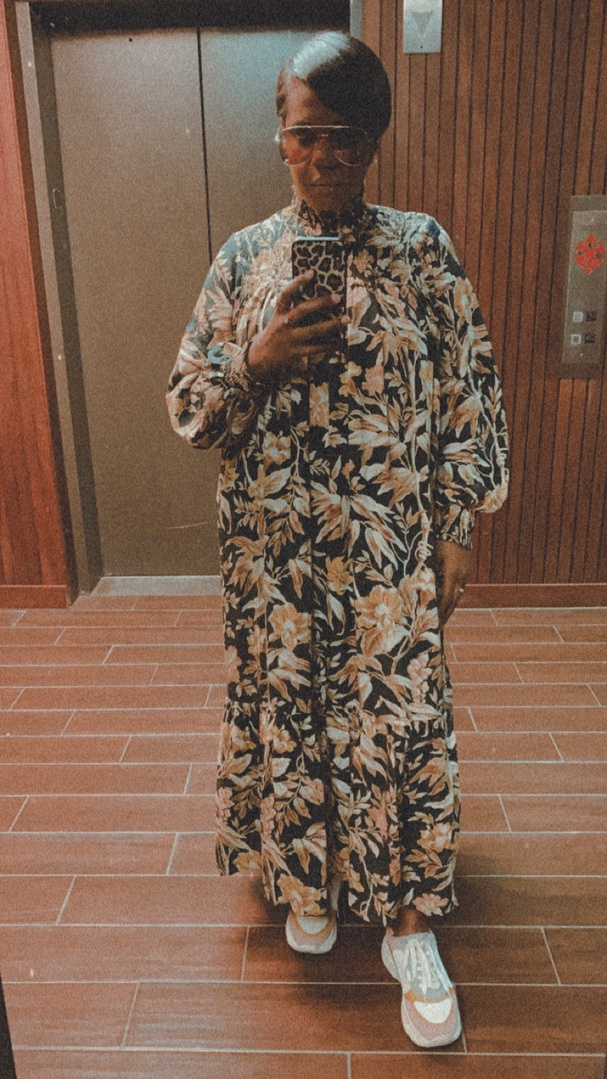 ShopStyle Look by amerikabstyleme featuring H&M - Dress with Stand-up Collar - Beige and Women Big Buddha Molded Sneaker
More looks from amerikabstyleme
See All Looks by amerikabstyleme
Created by our ShopStyle Collective influencer. Discover the latest trends, styles and more at ShopStyle.