Thinking about wearing this black knit dress out tonight for my man's birthday 🎂 Which belt? Snakeskin or black? Found everything @target of course! 🎯 All details linked in our profile ☝🏻 . . . . . #targetstyle #target #blackdress #ootn #birthdayoutfit #mamafashion #over40fashion #shopstyle #myshopstyle #momdaughterblog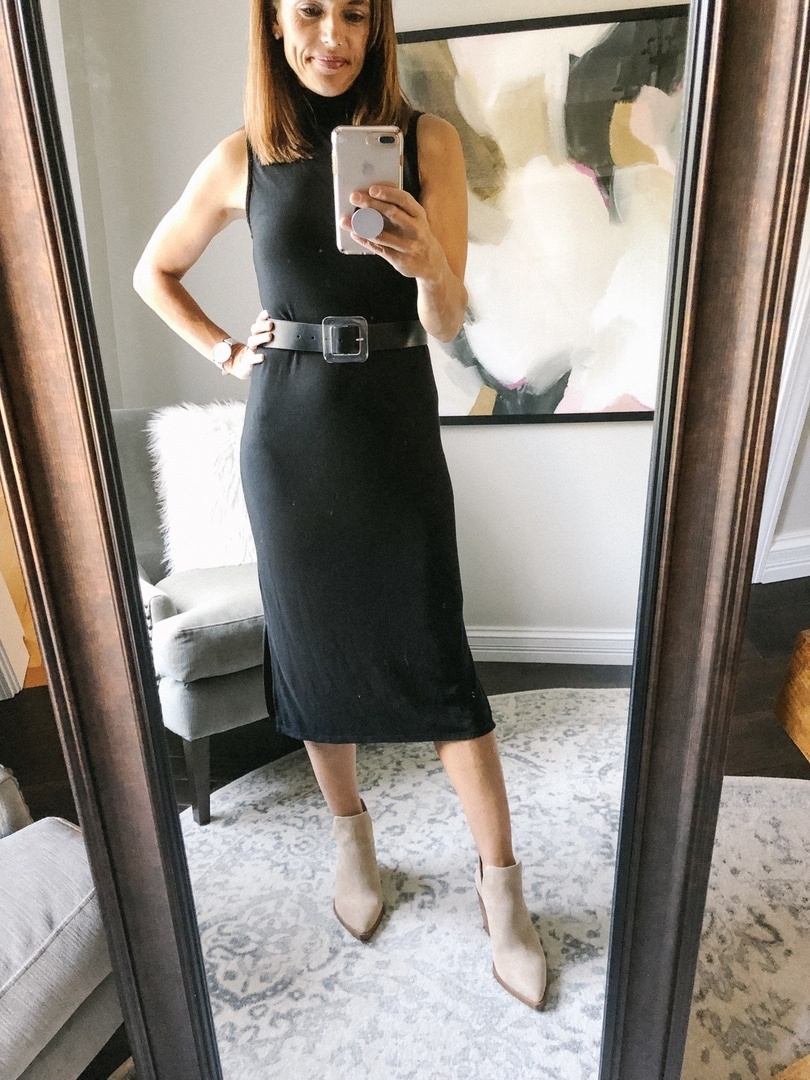 ShopStyle Look by coffeeandcannoli featuring Women's Sleeveless Turtleneck Rib Knit Midi Dress - A New DayTM and Women's Translucent Square Buckle...
More looks from coffeeandcannoli
---
See All Looks by coffeeandcannoli
Created by our ShopStyle Collective Creator. Discover the latest trends, styles and more at ShopStyle.