Tired of leopard yet? I clearly am not 😝Can you guess where I grabbed this cami from???? Answer in our profile ☝🏻😊and at https://shopstyle.it/v/AN2 . . . . . #ootd #leopardstyle #mamastyle #momdaughterblog #shopstyle #myshopstyle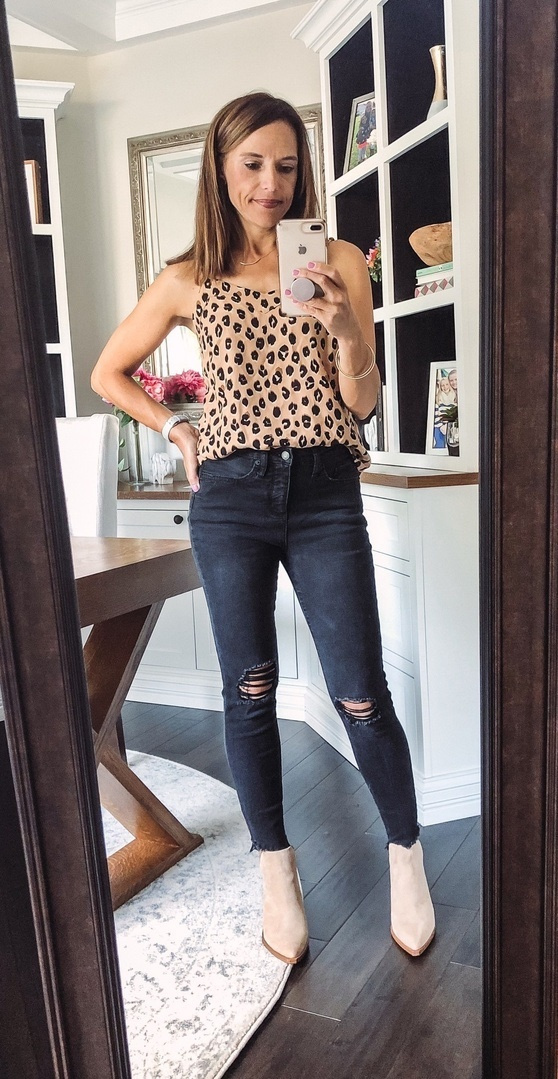 ShopStyle Look by coffeeandcannoli featuring Women's Animal Print V-Neck Tank Top - A New DayTM Light Brown and Women's High-Rise Distressed Skinny...
More looks from coffeeandcannoli
---
See All Looks by coffeeandcannoli
Created by our ShopStyle Collective Creator. Discover the latest trends, styles and more at ShopStyle.