Here's the big reveal for my new kitchen and dining area! Absolutely loving this @bobsfurniture set! So affordable and durable! #coffeeandhugsblog #farmhousekitchen #plaidcurtains #targetstyle #farmhouse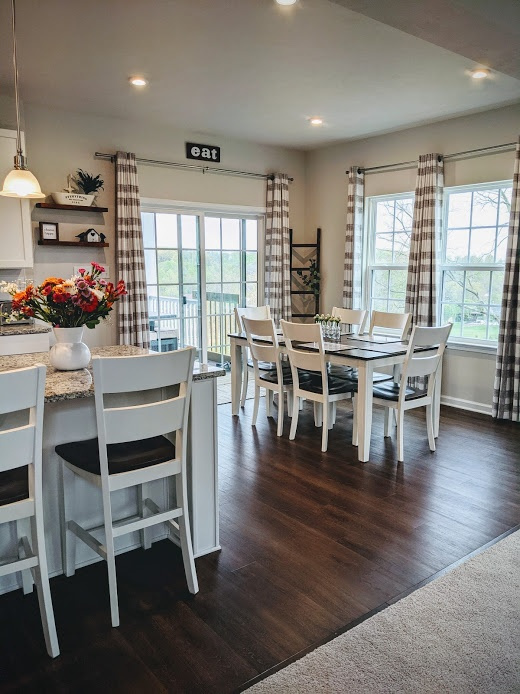 ShopStyle Look by coffeeandhugs featuring Dauntless Curtain Rods - Project 62TM and JCPenney Home Sullivan Plaid Blackout Grommet-Top Single...
More looks from coffeeandhugs
---
More like this
Created by our Collective Voice Creator. Discover the latest trends, styles and more at ShopStyle.