You might be asking..."What's cadence??" The number of revolutions your pedals make per minute as you ride. The Peloton app relies on Cadence. This $40 sensor adds more to your workout. But you don't have to have it. The sensor directly connects via Bluetooth from your bike to the Peleton workout on the app. NOW the Cadence is right on the Peloton app screen. #spinbikeworkout #spinworkout #spinforlife #spinforlife🚴 #bestexerciseapp #cadence #pelotoncadence #ShopStyle #MyShopStyle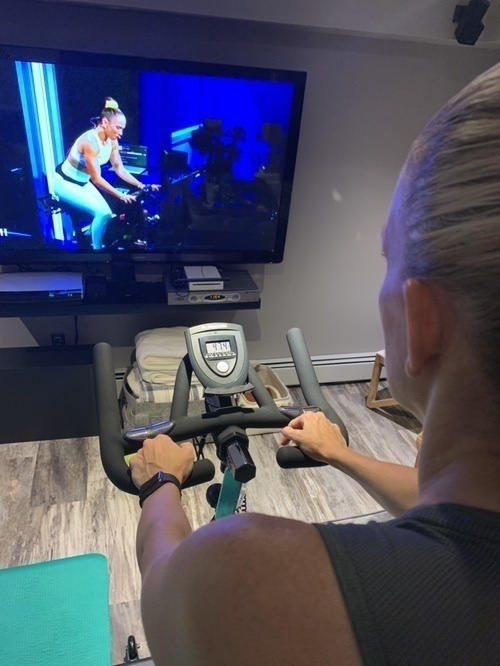 ShopStyle Look by Heelsandhighgloss featuring MaxKare Magnetic Exercise Bikes Stationary Belt Drive Indoor Cycling Bike with High Weight Capacity...
More looks from www.heelsandhighgloss.com
---
More like this
Created by our Collective Voice Creator. Discover the latest trends, styles and more at ShopStyle.