Q: Do you prime? A: Never did until a friend 👱🏻‍♀️told me about L'Oréal voluminous primer. It elivated my lashes from 😕 meh to wow ! 🤩. •Restock during my makeup overhaul I stumbled across this lash primer with super fruits.🥭 A bargain that I couldn't pass up...I'm a sucker for a deal! •A week later I'm giving my honest review. LOVE it, smells great, lengthens my lashes, holds my mascara longer, less flaking, no black booger clumps on my face and no raccoon🦝 eye 👁! •Equally as fabulous as L'Oréal for less! #ShopStyle #MyShopStyle @lorealparis @essencemakeup #lashprimerislife #lashprımer #lashlife💜 #lovebeautifullashes #bargainbeautybuys #bargainbeautydeals #lashesfordays💋 #makeupforlife❤️ #lashes #nutureyourbody #primeyourlashes #basecoatprimer #noraccooneyes #amazonfinds #walgreens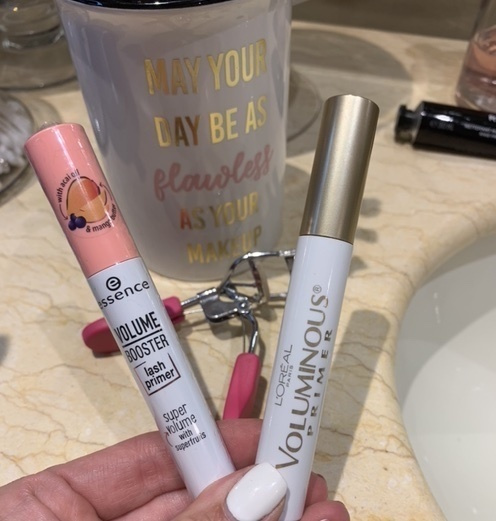 ShopStyle Look by Heelsandhighgloss featuring L'Oreal Paris Voluminous Primer Mascara and essence | Volume Booster Lash Primer Mascara | Infused...
More looks from www.heelsandhighgloss.com
---
More like this
Created by our Collective Voice Creator. Discover the latest trends, styles and more at ShopStyle.