Comfortable look with a black and white striped sweater - Everything is true to size. Wearing a small in the sweater and leggings.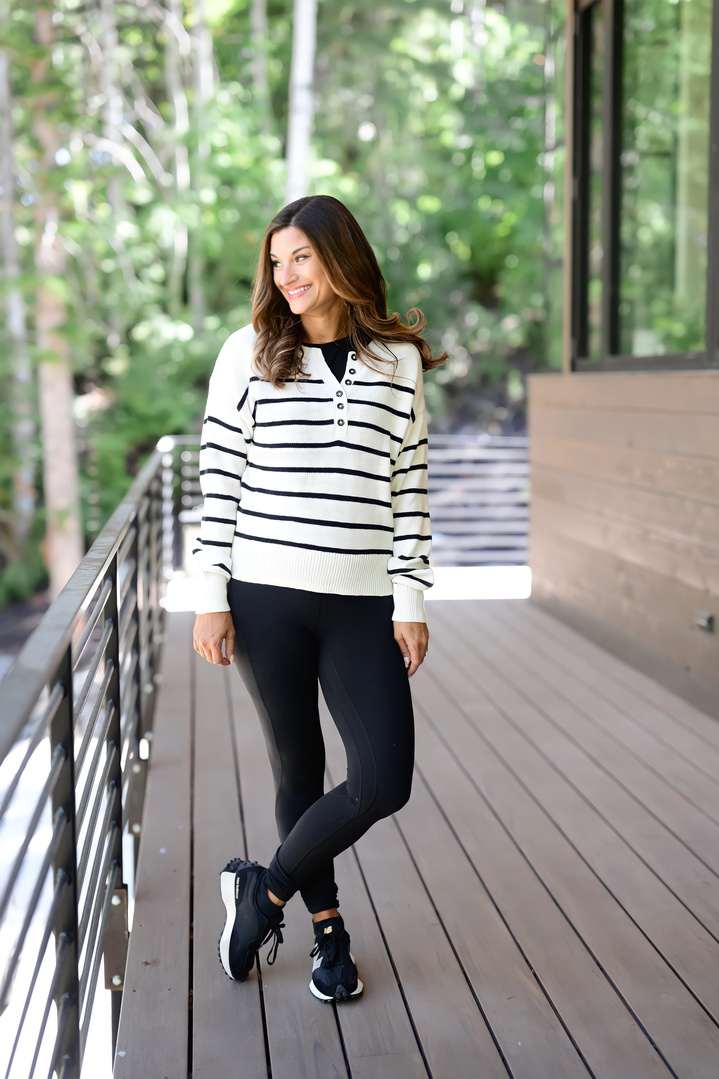 ShopStyle Look by justposted featuring Sanctuary Casual Chill Sweater and Sanctuary Casual and Chill Sweater (Black Stripe) Women's Clothing
More looks from Just Posted
---
More like this
Created by our Collective Voice Creator. Discover the latest trends, styles and more at ShopStyle.