Sunday funday! Have you been watching my stories? 👀 It's day two of our girls trip to @visitfairfieldcounty and we spent the morning exploring a beautiful barn venue 😍 and brunching at @jbsdowntowngrill in Lancaster 🍳🥓🥞 It has been so fun just spending time with the gals because it's been way too long 💕 Also, can we talk about this outfit I snagged Friday night Target 😍 when I saw this dress and hat I had to have them! I thought it would be the perfect outfit for this summer and I can just picture myself sipping some wine at Gervasi in it 😉 • • • #affordablefashion #affordableclothing #curvygirlfashion #curvygirlstyle #womensfashion #womensstyle #springfashion #springstyle #summerfashion #summerstyle #springootd #summerootd #ootd #ootdbloggers #ootdfeed #ootdinspo #womensfashion #womensstyle #visitFC #visitfairfieldcounty #ohio #centralohio #girlsweekend #girlsjustwannaweekend #weekendtrip #getaway #weekendgetaway #travelblogger #travelgram #traveling #travelphoto #travelbloggers #ohioblogger #ohiobloggers #midwestbloggers #midwestblogger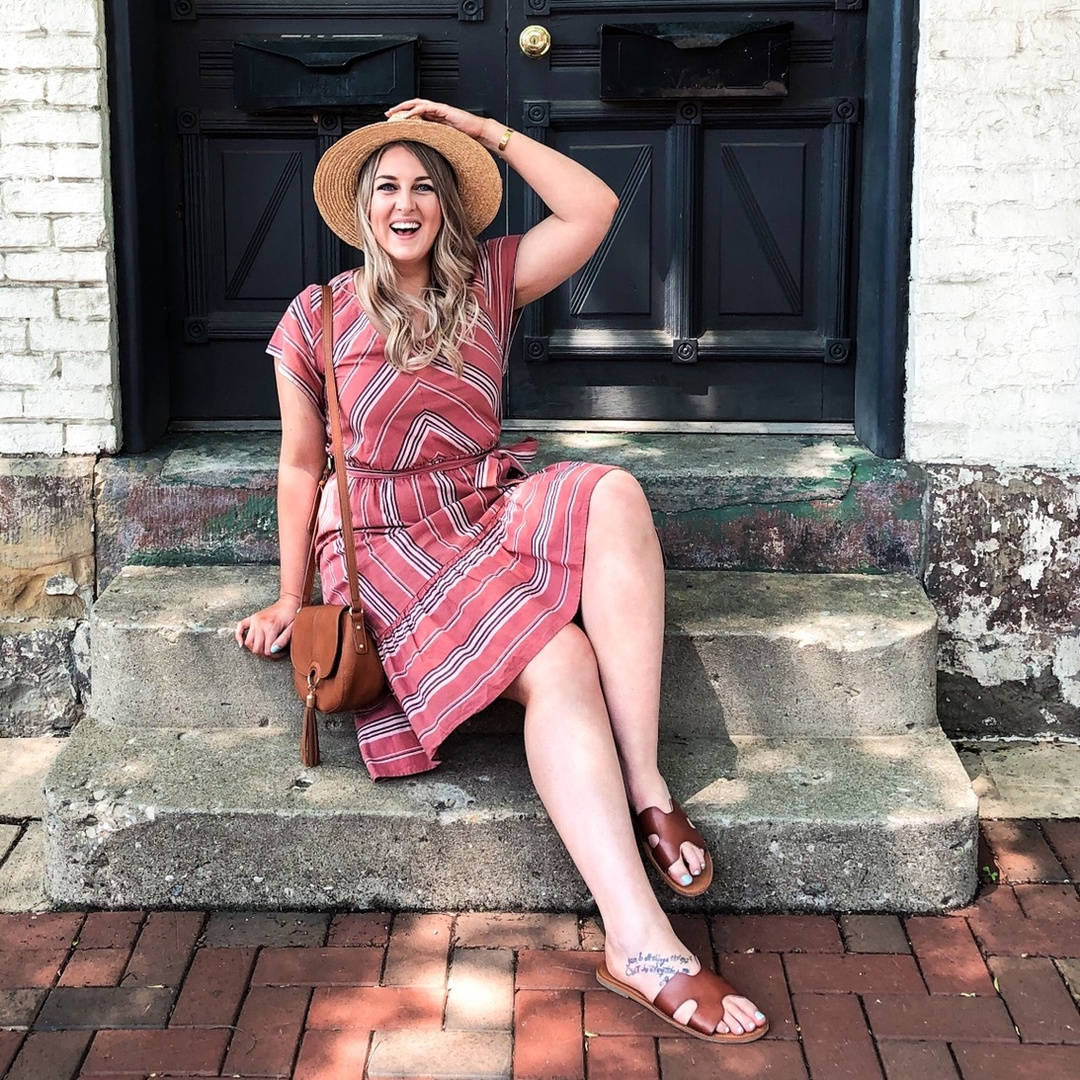 ShopStyle Look by kasuallykatie featuring Universal Thread Women's Striped Dolman Short Sleeve V-Neck Dress - Universal Thread Rose and A New Day...
More looks from kasuallykatie
---
More like this
Created by our Collective Voice Creator. Discover the latest trends, styles and more at ShopStyle.