One of my pet peeves when I travel with my husband is that his charging cables literally go everywhere!! The Fuse Reel Sidekick attaches to your charge and lets you keep that cable wound tight during travel! It's the perfect stocking stuffer since it's less than $20! #ChicItinerary #GiftGuide #TravelerGiftGuide #Holiday #Vacation #Travel #Power #Gadget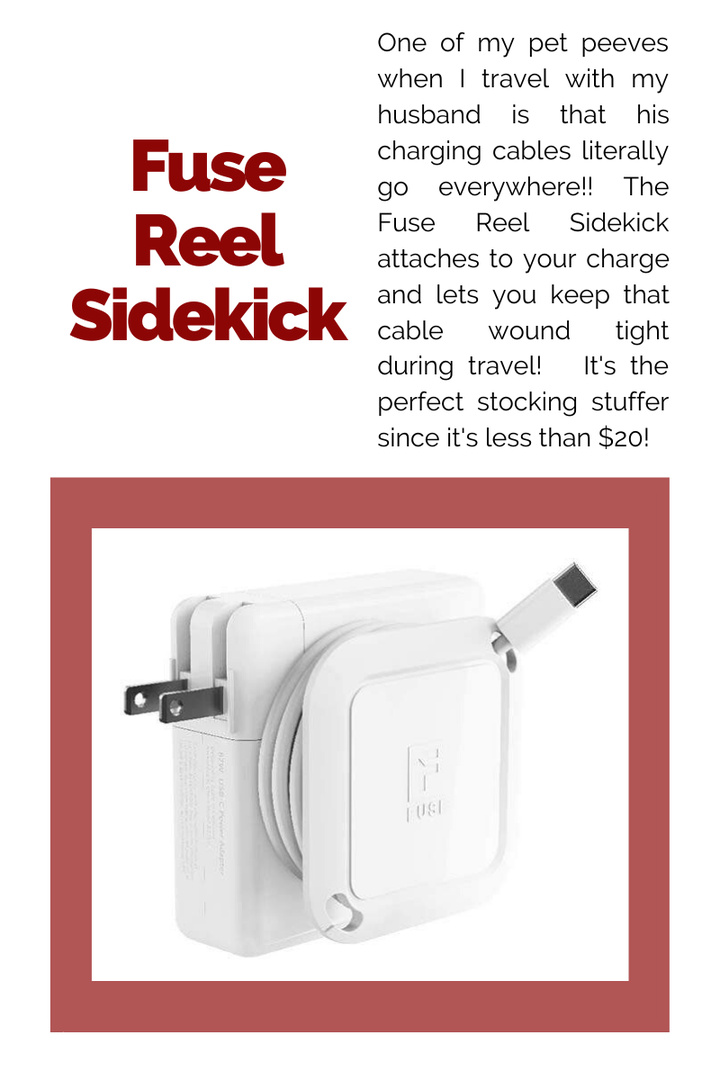 ShopStyle Look by khemric featuring Fuse Reel The Side Kick Collapsible Charger Organizer and Travel Accessory Compatible with MacBook and PC...
More looks from Kristi Hemric
See All Looks by Kristi Hemric
Created by our ShopStyle Collective influencer. Discover the latest trends, styles and more at ShopStyle.