Dear cold weather, I see you. ❄️ I feel you.🧥 And I suppose your presence is a way of reminding me that winter is coming. 🎄 Before we know it, we will blink 😉 and Christmas will be over, and the new year will be creeping upon us all. 🤩As November quickly comes to an end, and as December will fly by (with all the fun to be had🥂), I softly suggest to take a moment to reflect on this years accomplishments. 🤓 What did you achieve? Where did you grow? How did you overcome obstacles? Within these questions, take a moment to feel the gratitude 🙌🏻 of another year under your belt. ✅ Whether that means career growth, personal growth, relationship growth or spiritual growth, (or maybe all of the above!), let the feelings and awareness sink in. 😎 Starting the day with a little mindfulness and gratitude can make such a positive difference in your life. 🙌🏻 what's your morning mantra? & as always, to shop this look, simply click the link in my bio 💗💗💗 Have an incredible Tuesday, loves. Knock em dead!!!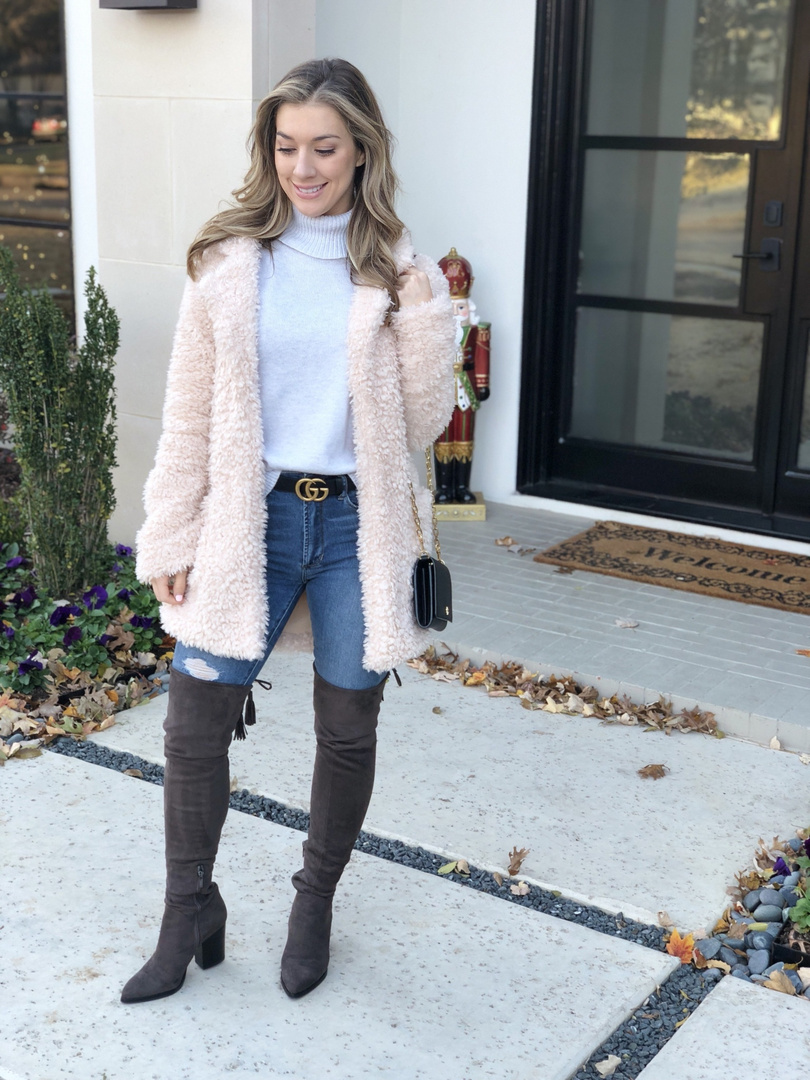 ShopStyle Look by thecandidmillennial featuring Slouchy Garter-Stitch Turtleneck Sweater for Women and Sarah Distressed Skinny Jeans
More looks from Mary Robb
---
More like this
Created by our ShopStyle Collective Creator. Discover the latest trends, styles and more at ShopStyle.