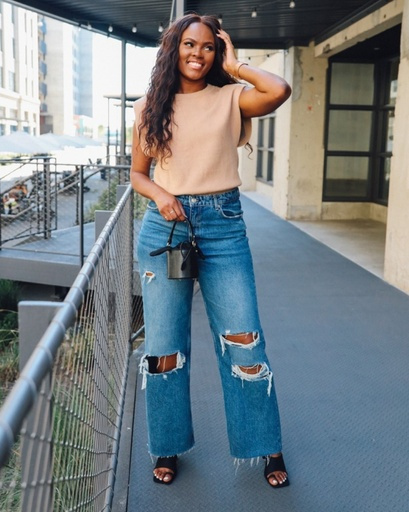 Shop This Outfit
4 steps to a foolproof date night look
Striking the right balance for an effortless date night look can be stressful - we get it. Whether it's your first date or you've lost count - feeling comfortable and confident should always be your end goal. While your friends may push you to opt for of-the-moment trends, we think there is something unmistakably laid-back and sexy but rocking classic basics. Great fitting denim and a structured tee say "I didn't try too hard" but scream "I know I look amazing" when paired with a streamlined heel and eye-catching accessories.
Wide led denim under $300
Wide led denim under $100
Top with a structured tee
Pair with elevated sandals
Your next outfit idea is one click away.
Explore more outfit inspiration from our style universe.