The Beige Blazers that Will Become Your Go-To
Beige has become one of the biggest Spring trends to hit the fashion scene and it has certainly proven that it doesn't have to be boring. The perfect transitional color for Spring, starting with a blazer is the easiest way to incorporate the color into your daily wardrobe.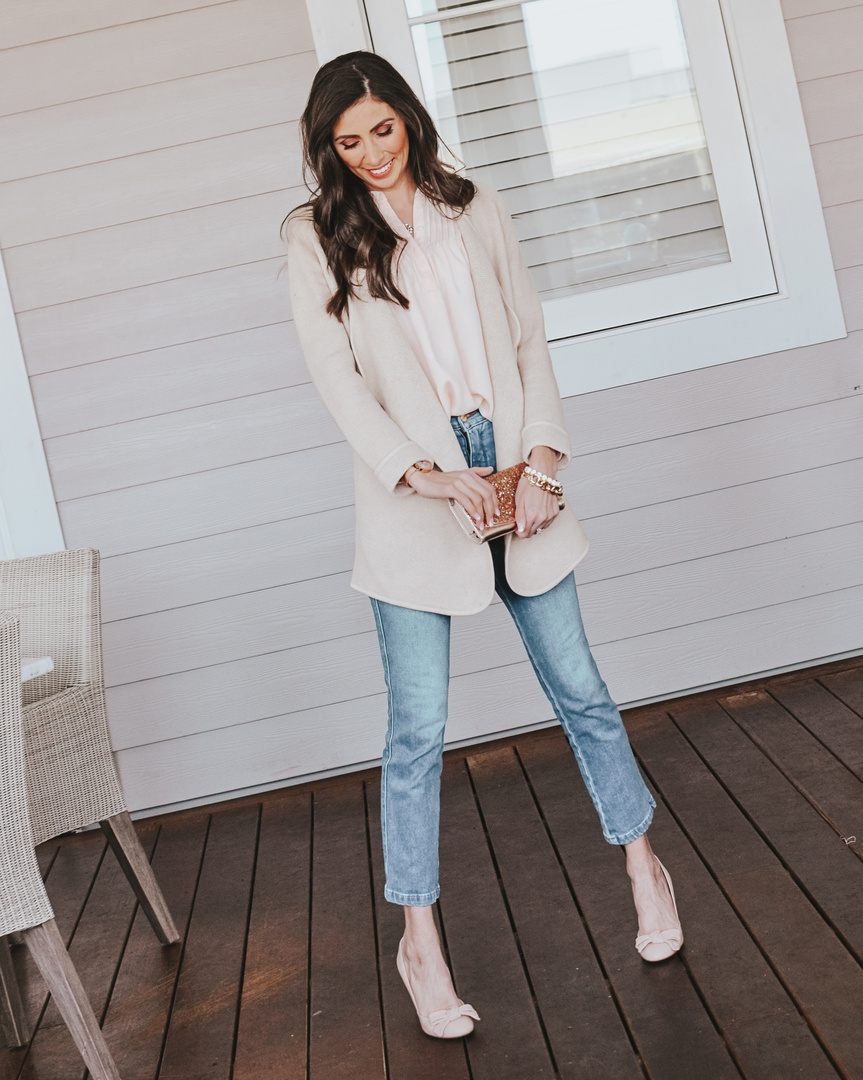 Beige doesn't have to be boring! I like mixing it up with a pastel blouse and pumps and some sparkly accessories to keep it interesting! Little details like ruffles bows are always a plus in my book and presto! You have a the perfect chic outfit to transition into spring!
Dear Dawson
Contributing Editor
Blazers have always been a classic, tried-and-true staple piece in every closet, but in recent months this style has been dominating the trend cycle. Similarly, beige has taken the Spring color spectrum by storm, so it only makes sense that the combination of the two would produce the ultimate answer to any dressing dilemma. Adding polish to every outfit, a beige blazer is the perfect topper to transition into Spring.
Your next outfit idea is one click away.
Explore the hottest trends and must-have pieces our style editors are loving right now.