If You Buy Anything This Week, Make Sure It's One of These Epic Sale Finds
With summer sales in full swing, there's never been a better time to update your summer wardrobe.
SNEAKERS
We're a lover of every day basics – especially when it comes to footwear. We scoured the best sales happening now and found the sleekest sale sneakers that can be worn with anything.
SHORTS
Whether you're heading to the beach, a backyard bonfire, or in some instances the office, shorts are your perfect summer wardrobe piece. Inspired by Contributing Editor Keli Rabon, we found the chicest shorts on sale.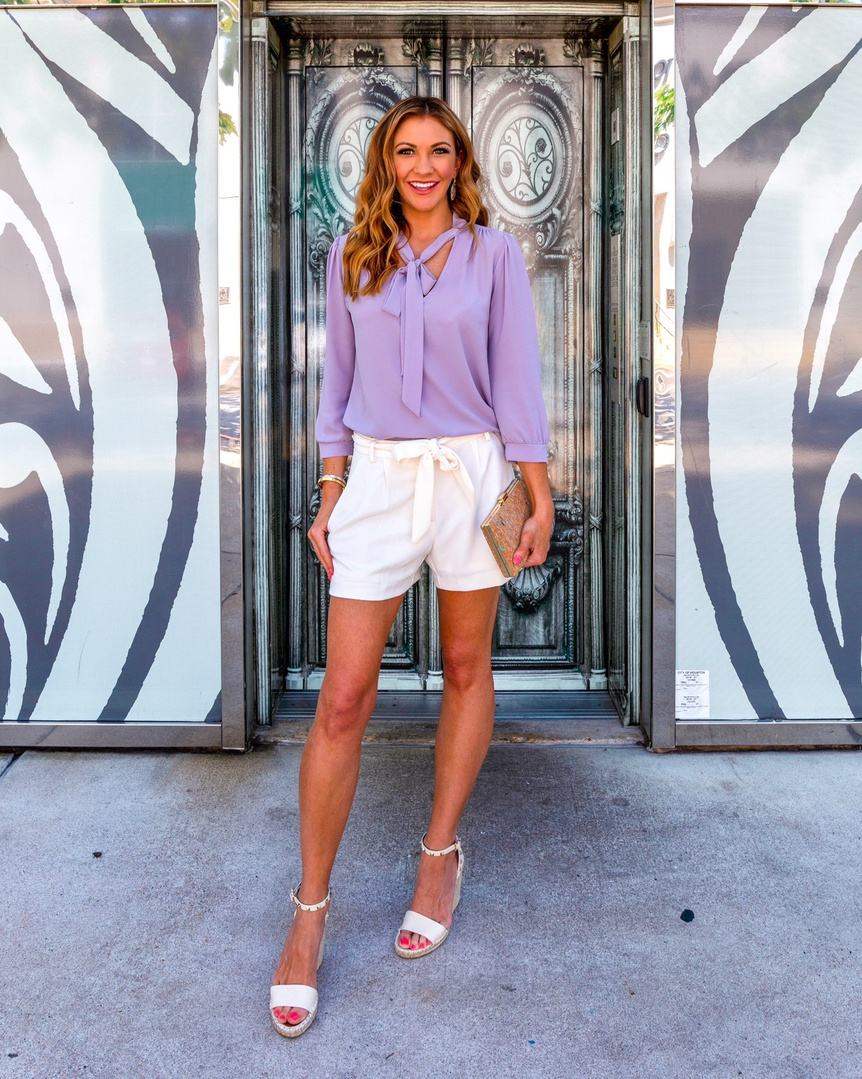 Perfect light purple look as we transition into summer! I'm sharing my favorite luxury Rockstud wedges (and several look for less alternatives!) plus fun cork purses to wear with a million summer looks! And be sure to grab a pair of ivory shorts to dress up any blouse!