9 Black LGBTQIA Fashion Designers To Know Now
We wouldn't have a Pride Month without the labor of the Black queer community, ahead we are spotlighting 9 LGBTQIA designers you should know now and forever.
Willi Smith
Credited as the creator of 'streetwear', Willi Smith blurred the lines between high and low fashion before anyone else thought to, and he did so as one of the very few African American designers working in the business during the 1970s. His approachable, affordable WilliWear label became well-known for its bold prints and wearable silhouettes.
Christopher John rogers
It's easy to see why Christopher John Rogers has been named one of 2020's designers to watch. Since launching his namesake brand a few seasons ago, the 26 year old designer's voluminous silhouettes, sharp tailoring and unapologetic use of color have already earned him a CFDA/Vogue Fashion Fund Award and a fan following in Rihanna, Tracee Ellis Ross, and Michelle Obama. Website / Discover / Follow on Instagram
LaQuan Smith
Known for his glamorous and powerful designs, native New Yorker LaQuan Smith is making clothes in which women feel good—clothes they feel themselves in. From slinky dresses with unconventional cutouts to statement fur coats, his distinctive designs are ultraluxe and unapologetically glamorous. Fashion icons and risk takers including Beyoncé, Rihanna, Lady Gaga, and Kim Kardashian, are all noted fans. Website / Discover / Follow on Instagram
No Sesso
No Sesso, which means "no sex/no gender" in Italian, is a community-driven brand founded by Pierre Davis that has strived to challenge fashion conventions and blur the lines between fashion, art, culture and design. No Sesso made headlines when it became the first transgender-owned line on the New York Fashion Week 2019 schedule. Through her work, Davis' goal is to have more Black queer designers involved in mainstream fashion conversations. Website / Follow on Instagram
Telfar Clemens
A self-taught designer who launched his eponymous label in 2005, Clemens' approach to fashion is perhaps best summarized by the name of his Spring/Summer 2019 collection: "Not For You, For Everyone." Telfar is a unisex brand established in 2005 by Telfar Clemens. Its iconic shopping bag is hailed as an affordable status symbol in the fashion industry. In the past, Telfar has used a portion of its funds to bail hundreds of youth off of Rikers Island, in New York City. Website / Discover / Follow on Instagram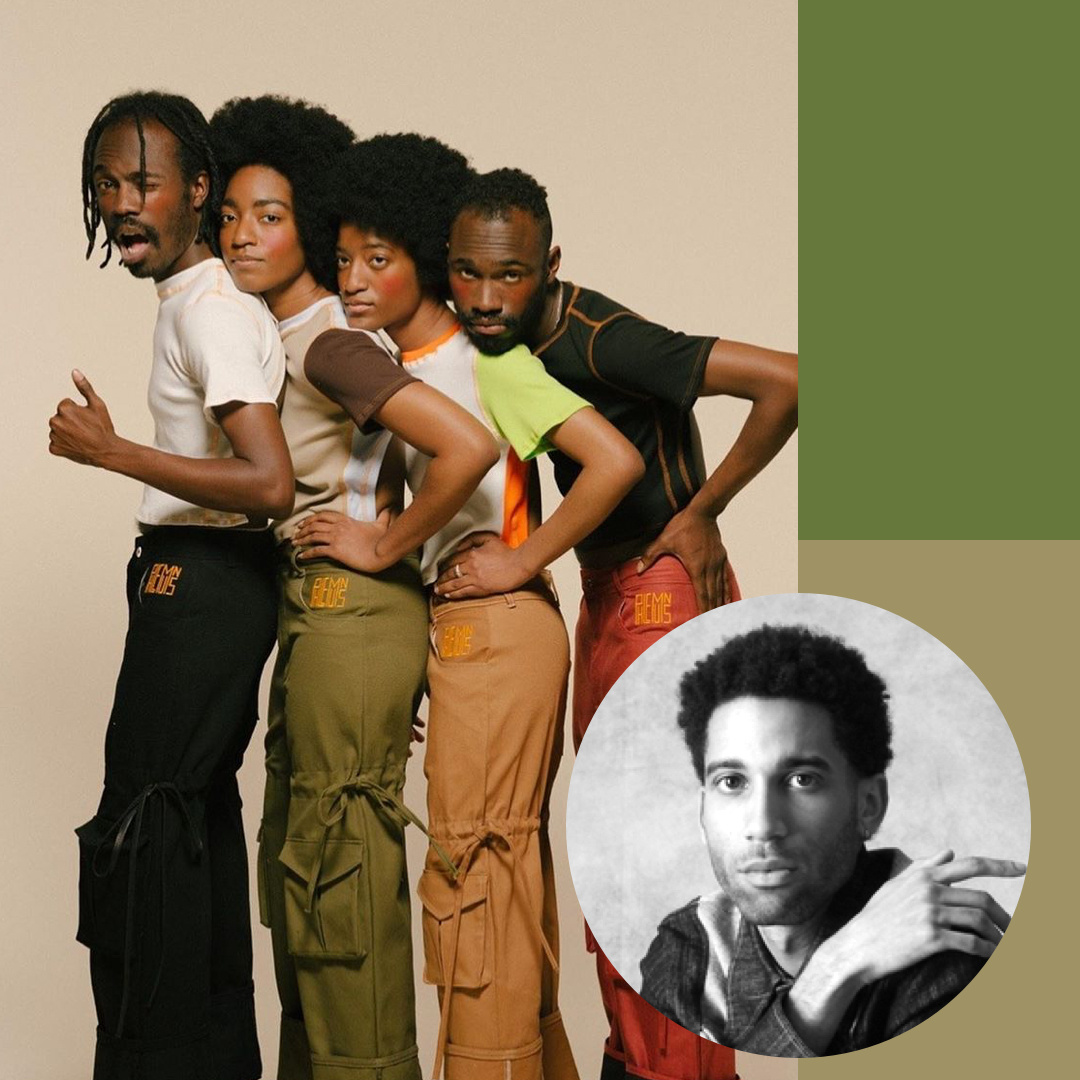 Phlemuns
Los Angeles-born designer, James Flemons established his eponymous label, Phlemuns, in 2013 after obtaining an associate's degree in product Development from FIDM. What initially began as a denim brand has since expanded into a niche luxe ready-to-wear label, quickly garnering acclaim from industry insiders and music celebrities like Lil Nas X, Solange and more. By defying convention, Flemons has built a sustainably-minded and gender-inclusive label centered in fair labor practices. Website / Discover / Follow on Instagram
KHIRY by Jameel Mohammed
KHIRY's high-end custom fashion jewelry brand was conceptualized during the same year as the Ferguson protests in the aftermath of Mike Brown's death and the formulation of the Black Lives Matter movement, and has strove to make his brand meaningful outside of mere accoutrements. Sourcing Black culture and history as inspiration points, and designing for people who understand his worldview. Website / Follow on Instagram
Shayne Oliver
In 2006, Shayne Oliver co-founded Hood by Air alongside fellow designer Raul Lopez. Drawing inspiration from New York City's club kid culture, Hood By Air's genderless, streetwear-inspired designs and rollicking shows was a phenomenon in the fashion industry. After winning the CFDA's Swarovski Award for Menswear and a special award for the LVMH Prize in 2014, Oliver put the label on hiatus in 2017 — but announced that he will soon relaunch the brand. Discover / Follow on Instagram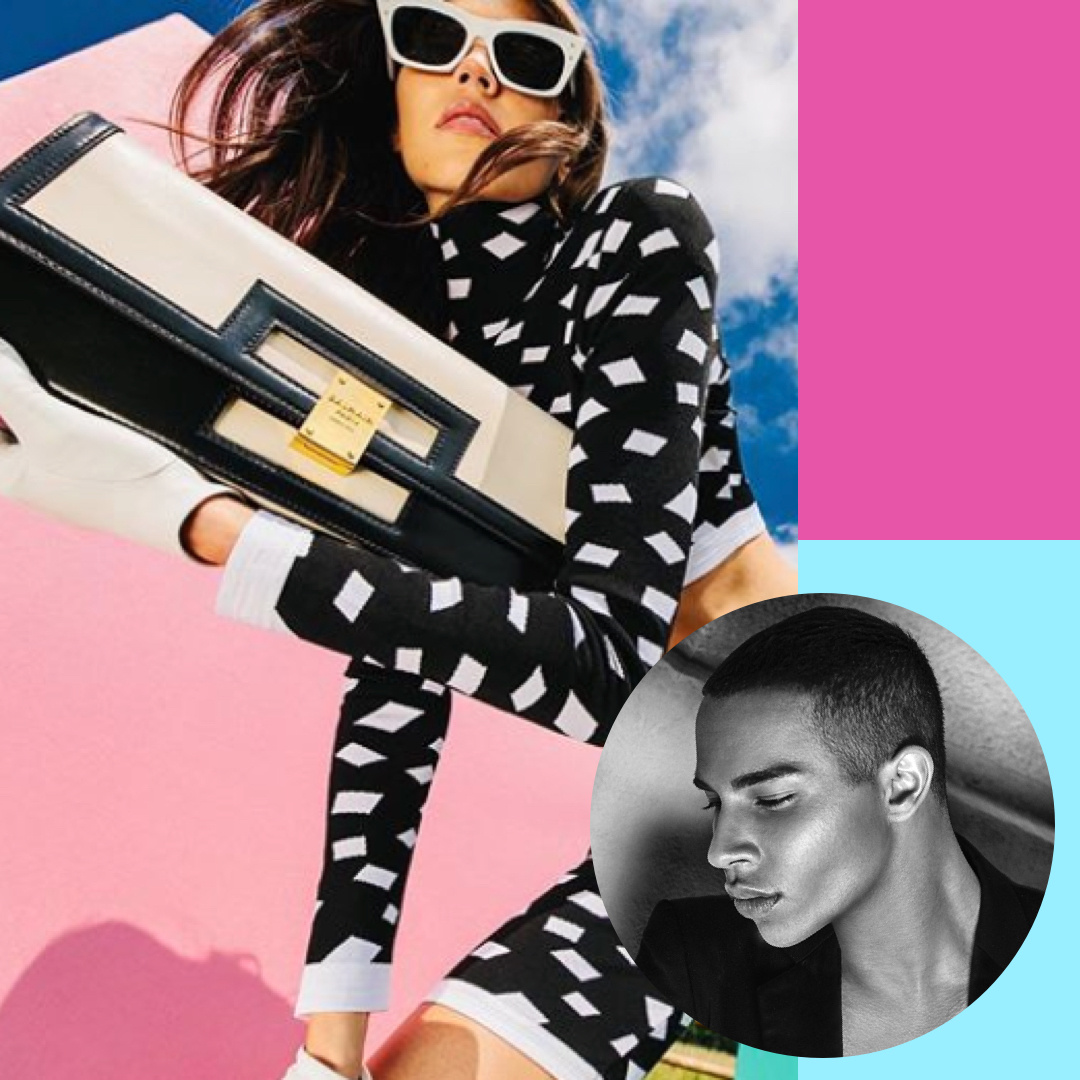 Olivier Rousteing
Appointed to the helm of Balmain in 2011 at the age of 24, Olivier Rousteing was the youngest creative director in Paris since Yves Saint Laurent . Known for his engagement with social media, the designer has mastered the art of catering to the digital generation. Olivier the now well known #BalmainArmy after recognizing that a revolution needed to happen in the fashion industry in the realm of diversity and inclusivity at not just a couture level, but in all areas of fashion. Website / Discover / Follow on Instagram
Your next outfit idea is one click away.
Explore the hottest trends and must-have pieces our style editors are loving right now.