The Chicest Cardigans to Buy for the Season Ahead
As the weather starts to transition, we rely on cozy-cool cardigans for the perfect layered look. From long to short and everything in between, these are the cardigans your closet needs to prepare for Spring.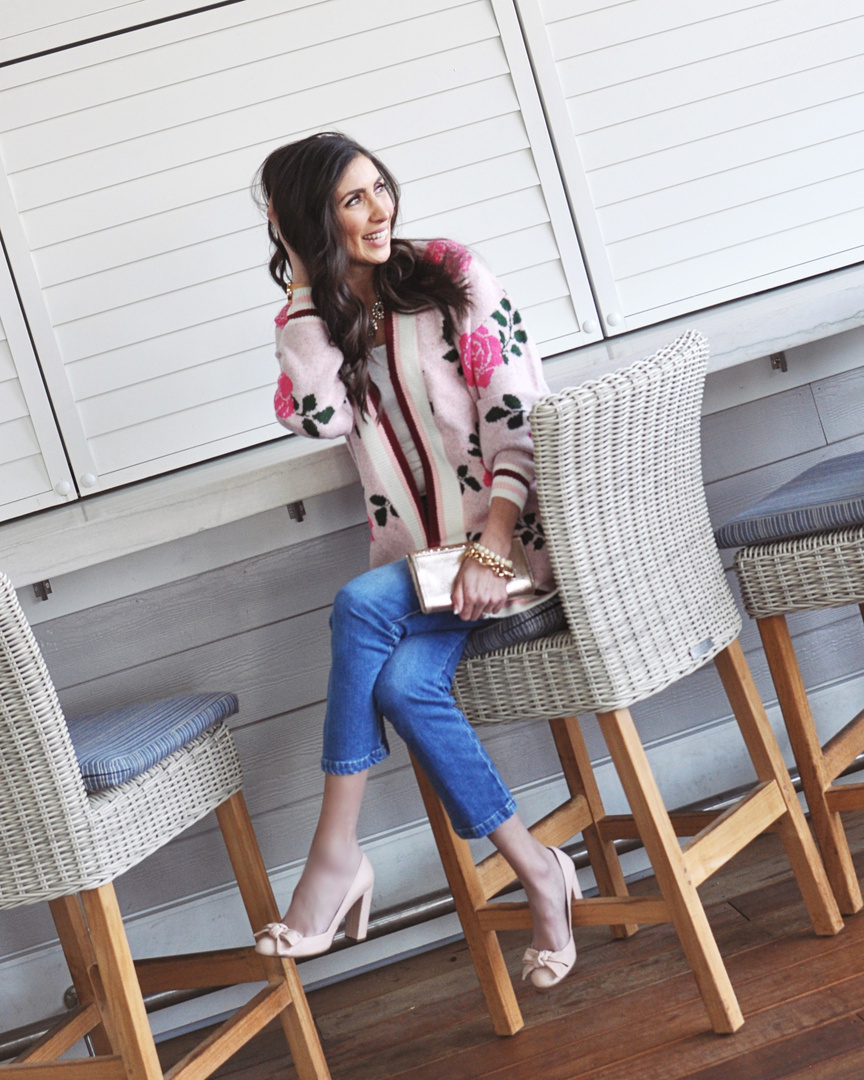 I love this long cardigan for a casual Valentine's look. It is so unique and the large floral knit is so unexpected. I love it styled casually with cropped denim and pumps but I also think you could dress it up by using it as a topper over a dress! It's never too early to start planning your outfit!
Dear Dawson
Contributing Editor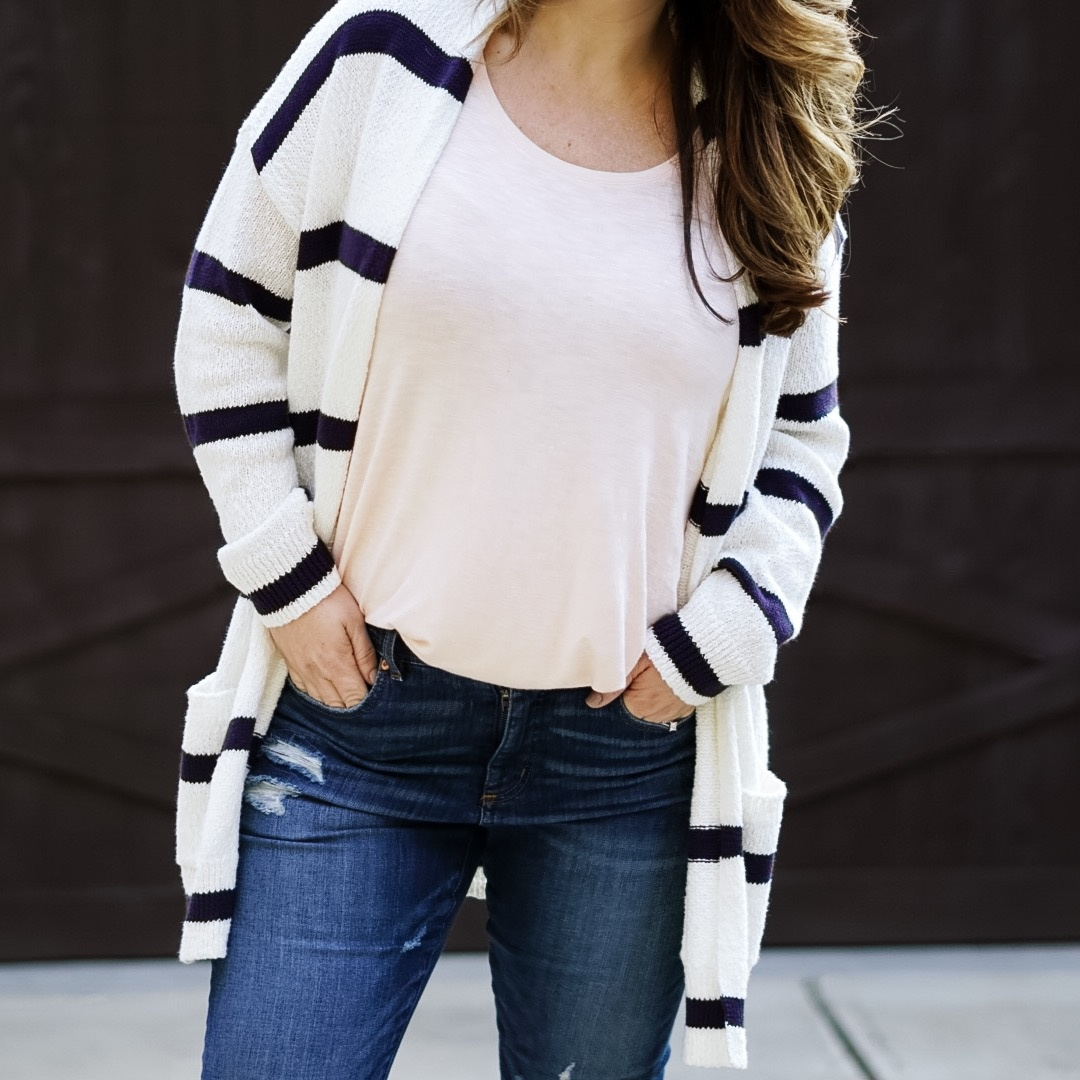 Man last week I was all set for it to be spring and now it's in the 20s UGH! Yet I realized I really need to pull out some of my transitional outfits for the times when it's a bit chilly. I'm loving this thicker knit striped cardigan that is longer and has a good weight for those mornings with a bit of chill. I have it paired with stretchy jeans and pink tank to complete the spring vibe while still being pretty covered. My open toe booties are from a previous season but they bought back a pair that is REALLY similar and seeing that I wear mine all.the.time I would encourage you to grab a pair. Cardigan, tank, shoes and jeans run tts.
Ryanne Janca
Contributing Editor
Cardigans are about to become your new favorite layering piece for Spring. Though we'll always have a soft spot for chunky knit sweaters, this is the perfect transitional piece. Formerly considered more preppy than cool, but this season their cool factor is raising drastically. Whether buttoned up under a blazer, layered over a tee, or worn solo, it's a versatile option to reach for while temperatures are still heating up. We found all the styles you most need for Spring.
Printed Cardigan
Try a cardigan with a unique print for the perfect casual look. Pair with cropped denim and pumps or layered over a dress for your next date night look.
Striped Cardigans
Try a striped knit cardigan for mornings with a bit of chill and pair it with jeans and a pastel top to complete the Spring vibe.
If You love neutrals
There are 1000s of chic options from chunky knits to fitted and everything in between in this season's neutral color palette.
Your next outfit idea is one click away.
Explore the hottest trends and must-have pieces our style editors are loving right now.