The Fashion Girl Approved Puffer Jackets to Get You Through Winter
If you're anything like us, there's a good chance you've already started counting down the days until Spring officially arrives. Until then, a chic puffer jacket will make the cold winter days at least a little more bearable (and more infinitely more stylish).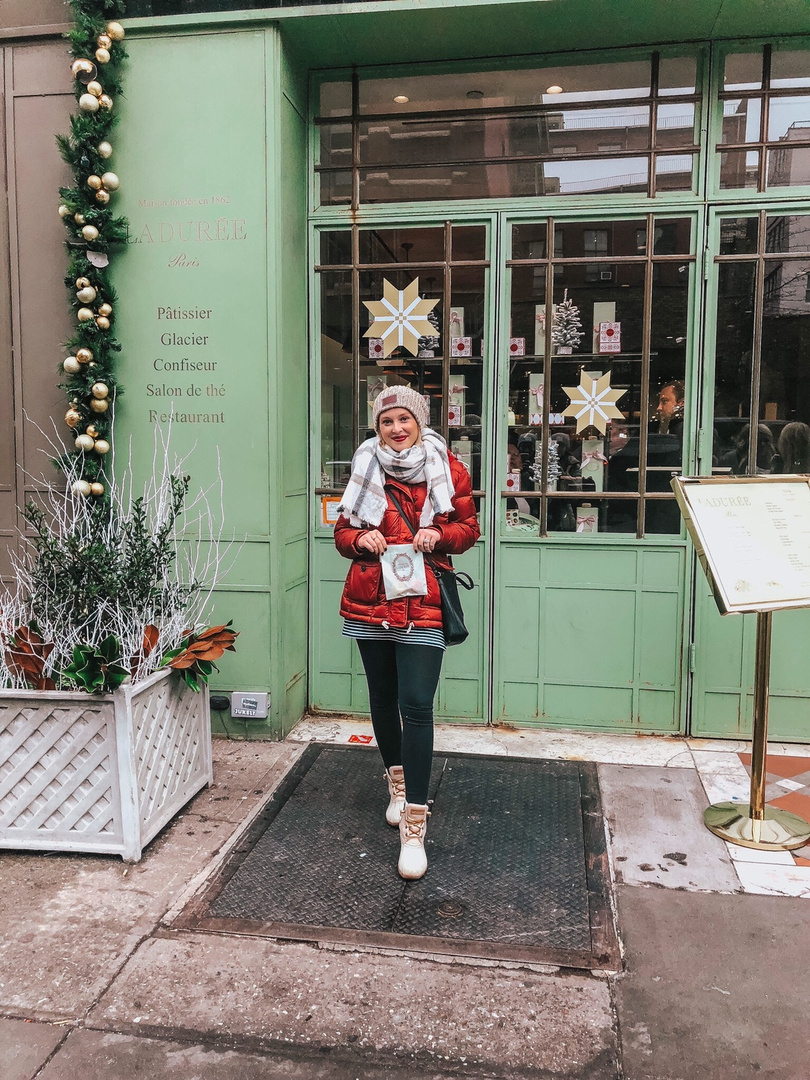 I don't think you can *ever* go wrong with a quick stop at @ladureeus ☕️🍰 Where are YOUR favorite spots in NYC? I'm actually very unseasoned when it comes to the city, & I'm always looking for new recommendations for the next time I'm in town! ||
Holly Habeck
Contributing Editor
Odds are you associate puffy Winter coats with the Michelin Man, rather than an opportunity to make a style statement. Luckily for you, fashion has started making over functional pieces like the aforementioned puffer jacket, making it one of Winter's most covetable style pieces. This season, this is the outerwear staple that simply can't be beaten—it's warm, stylish (a bonus!), and comes in many unique textures, patterns, colors.
Ahead, we've laid out 30 cold-weather essentials that will make for an exciting and interesting addition to any wardrobe.
Short Puffer Jackets
This season's styles range from oversized to cropped and bright purples to shiny metallics.
Printed Puffer Jackets
Go really bold and choose a printed style!
Your next outfit idea is one click away.
Explore the hottest trends and must-have pieces our style editors are loving right now.