All the Yellow Pieces We Can't Get Enough Of
Yellow is bright, it's bold, it's in-your-face – and it's definitely the color you want to wear if you're trying to make a statement. This Spring, expect to see every hue from citrine to marigold make an appearance on the sidewalks, in your office and hopefully in your wardrobe. If you're fully on board with these sunny hues, try a jumpsuit like ShopStyleContributing Editor Keli Rabon. If you're still hesitant, we've also picked our favorite accessories to ease in to the trend.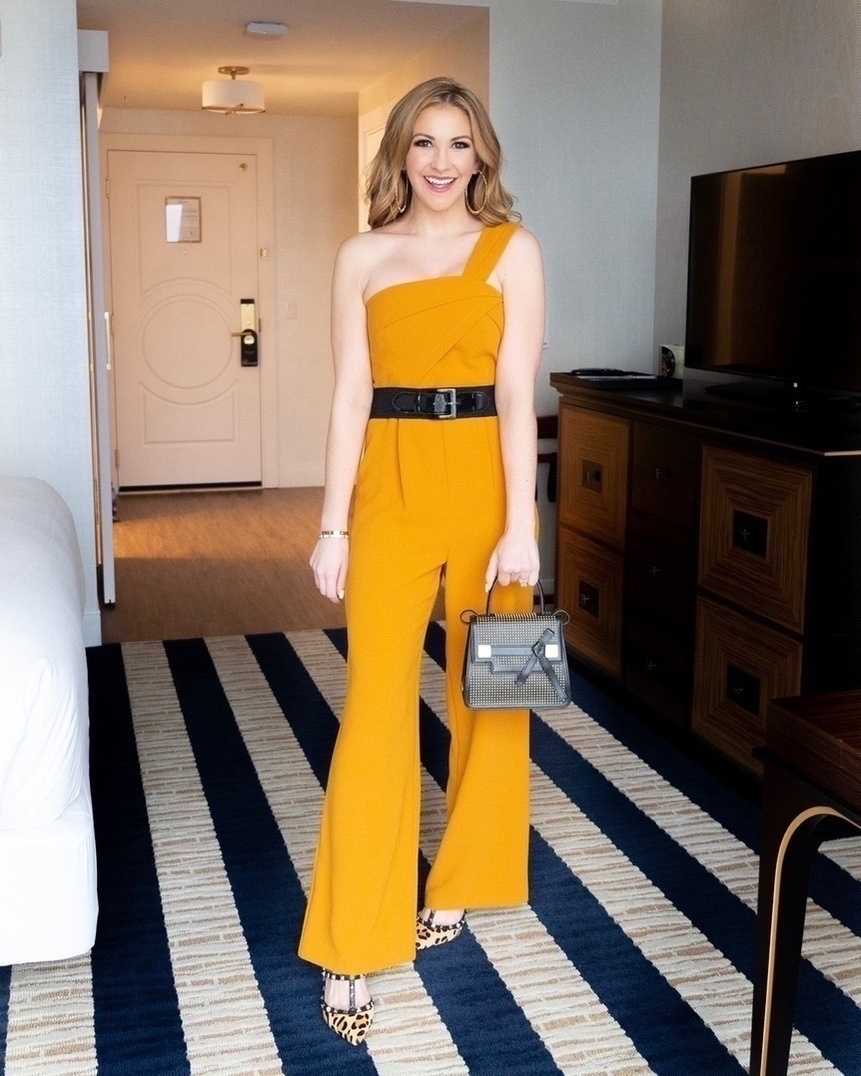 This outfit = one of my favorite of all time. Yellow always speaks to me — and it makes everyone else happy too! It's one of the hottest colors of the season, and comes in so many flattering shades. I love to pair it with black or white accents to slightly tone down the brightness — either way, prepare to smile big and turn heads girlfriend! ✨ And be sure to check out my Rockstud look alike heels — for just $100!
Shop The Trend
With bursts of yellow, cue the cheerful vibes.
Try a Bag
If you're a fan of yellow, but not positive you want a head-to-toe look yet, try one of these chic yellow bags!
Your next outfit idea is one click away.
Explore the hottest trends and must-have pieces our style editors are loving right now.