The Winter Pastels On Our Must-Have List
As you've probably noticed, pastels are going to be huge this Spring. And while we can't wait to wear warm weather pieces, there are plenty of chic pastel options for the lingering cold days ahead.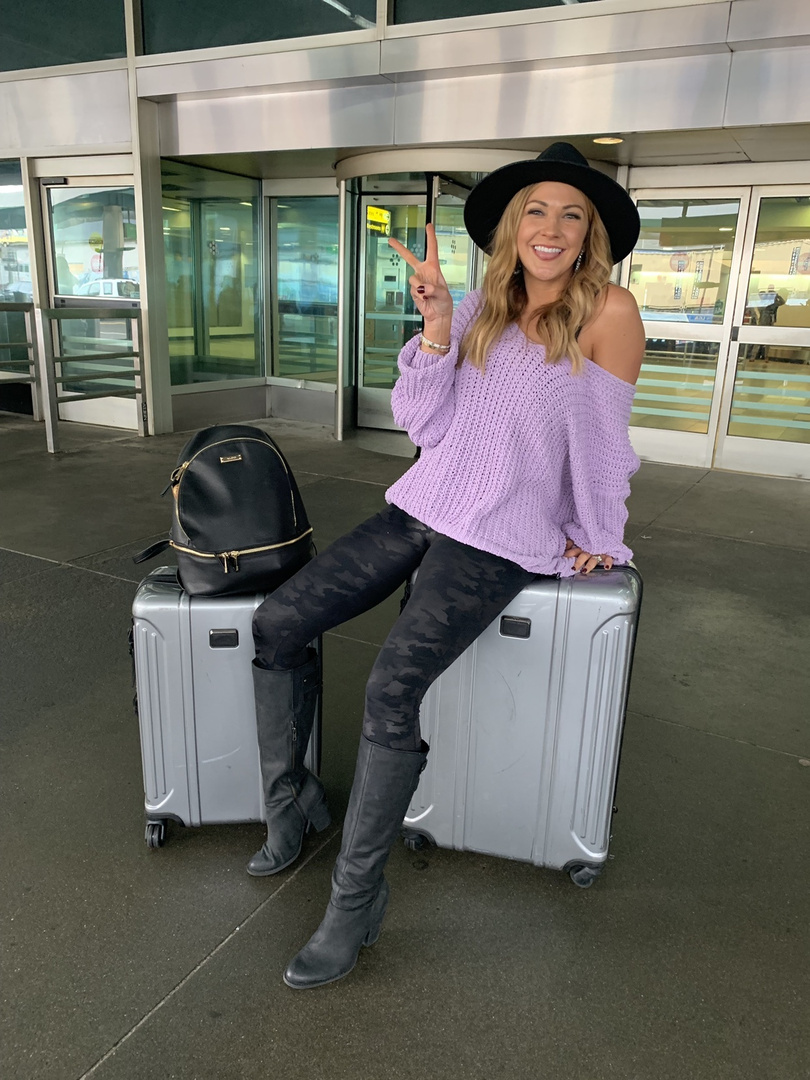 NYFW here I come!! It may feel like winter here, but I'm bringing in the pops of spring to New York City! Neon pastels are having a big moment — I love to pair them with black to create an easy-to-wear look! Plus, when traveling you can almost always catch me in Spanx. Cute + comfy = winning!
Nothing signifies the transition into Spring (and Spring dressing) quite like pastels. While the season may not have technically changed yet, you can certainly start adopting some of it's major upcoming trends into your current Winter wardrobe. While we can't guarantee that substituting your trusted black down jacket for a cheery pastel puffer will cure any Winter blues, it will certainly help. Below, we've rounded up the best pastel pieces to add to your ever-growing transitional wardrobe. If you think pastel isn't your thing, we guarantee these cool-girl pieces will change your mind.
Coats
A pastel-colored coat is a no-fail choice to bring a pop of color to your Winter wardrobe.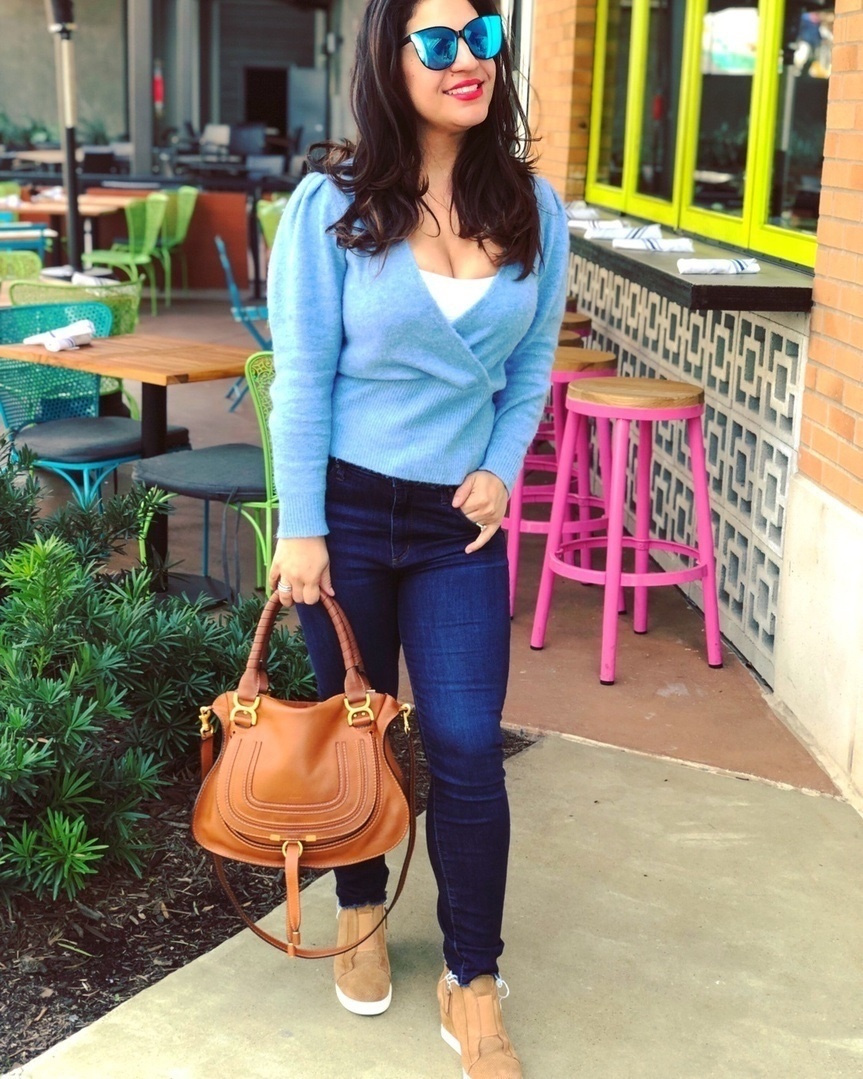 Pastels epitomize feminine fashion. Soft colors in even softer fabrics add color and character while still maintaining subtle beauty to any wardrobe. I love to keep my whole look soft when working with pastels, because it allows the colors to shine without being overpowered. Use contrasting pastels to complement or introduce neutrals or metallics to polish off your look.
Elishaenoksen
Contributing Editor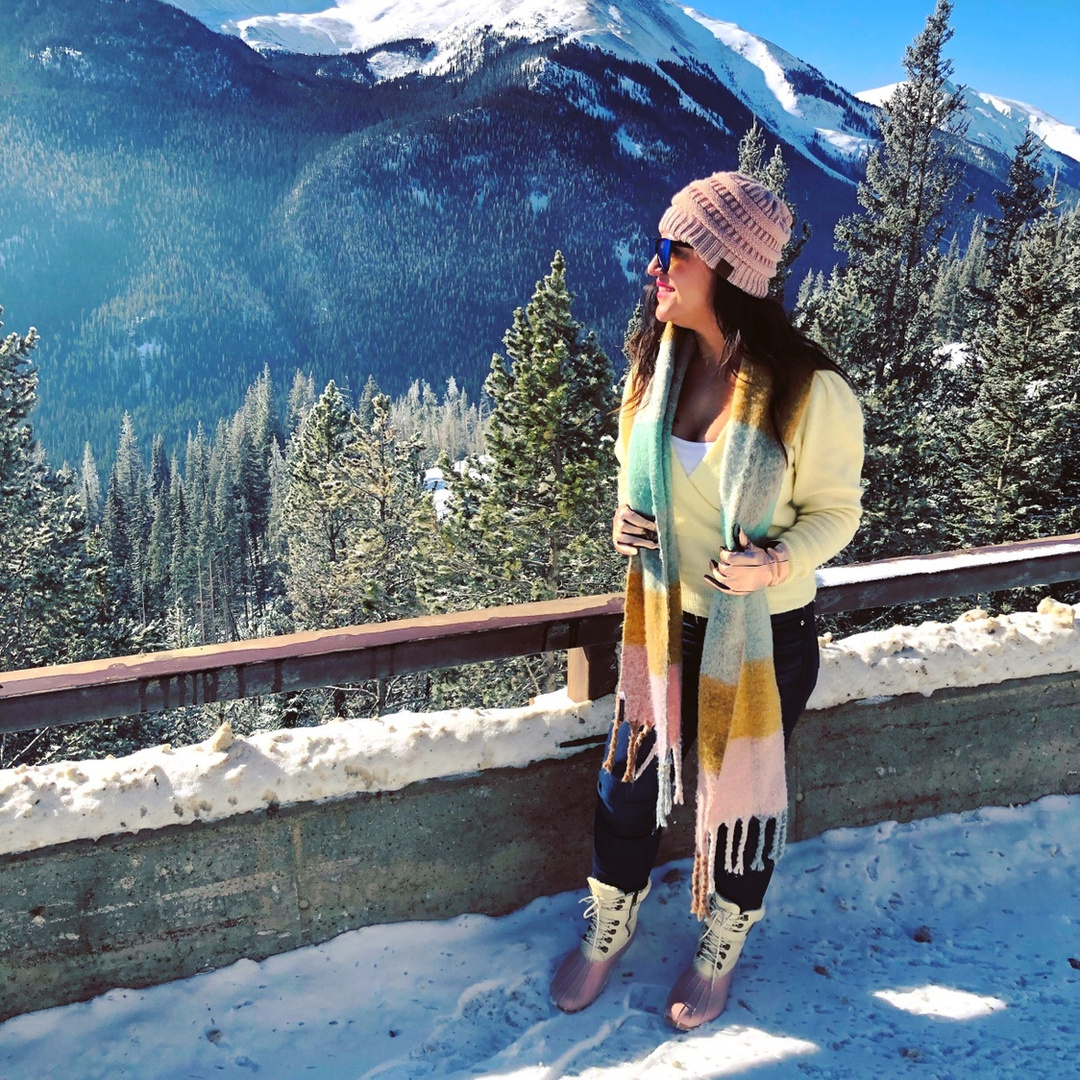 Soft pinks, yellows, and wintery wonderlands go better together than you think! Pastels in soft, cozy materials are the quintessential transitional piece to move you from cooler temps to spring! Pair this lightweight, super soft sweater with a neutral skirt or slacks and either pastel or neutral accessories to turn this breezy winter look into a fresh look fit for the blooming flowers of spring!
Elishaenoksen
Contributing Editor
Sweaters
Make one of these pastel sweaters your statement piece.
Tops
Layer under a blazer or jacket – or wear on it's own if your climate permits.
Your next outfit idea is one click away.
Explore the hottest trends and must-have pieces our style editors are loving right now.