The Sunny Dresses That Will Brighten Any Day
Yellow is bright, it's bold, it's in-your-face – and it's definitely the color you want to wear if you're trying to make a statement. We rounded up the dresses that are destined for your summer wardrobe, but this trend is arguably our favorite. Expect to see every hue from citrine to marigold make an appearance on the sidewalks, in your office and hopefully in your wardrobe. If you're fully on board with these sunny hues, try a dress like Shopstyle Contributing Editor Ijeoma Kola.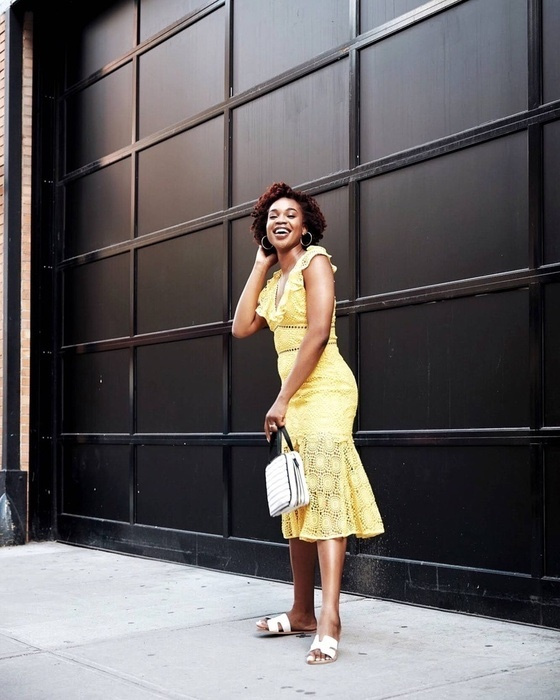 I shared everything I pack inside my travel toiletry bag when I travel in the summer - this cute striped toiletry bag is actually from @walgreens! Fellow frequent flyers (and people who aspire to the ✈️ life!), make sure you check out the post!
ijeomakola
Contributing Editor
SUNNY HUES
With bursts of yellow, cue the cheerful vibes.
ANKLE STRAP SANDALS
With a wide variety of sandals, ankle strap sandals are the must-have shoes to complete every wardrobe.
SNEAKERS
If you're anything like us and you like switching things up, a bright-colored dress will go well with a pair of crisp white sneakers.
Your next outfit idea is one click away.
Explore the hottest trends and must-have pieces our style editors are loving right now.