These viral gifts are definitely worth the hype
From Nike Blazers to Fendi Baguette bags and Birkenstock Boston Clogs—our selection of viral gifts has it all.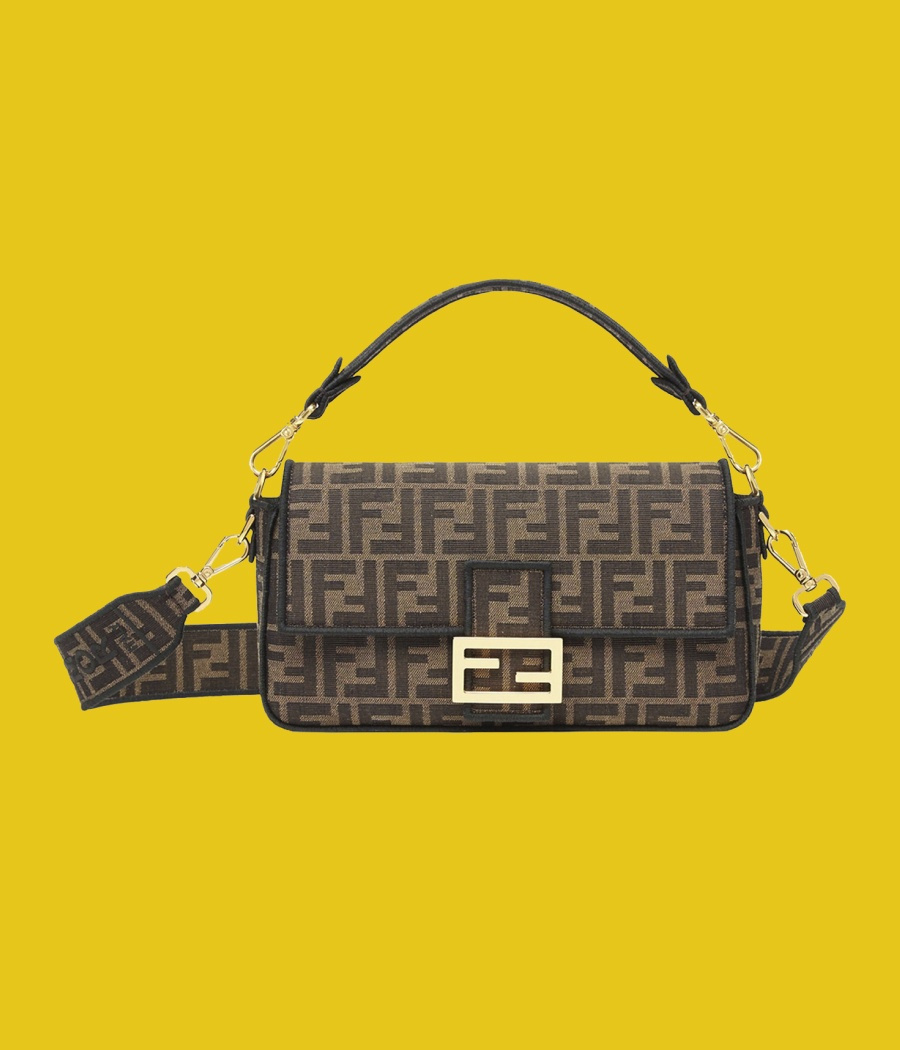 Fendi Baguette Bags
The Fendi Baguette bag reached It bag status in the early 2000s, and now, as it celebrates its 25th anniversary, the iconic silhouette has yet again become one of the most sought-after styles. If you have a bag lover on your holiday shopping list, wrap up one of these trending styles. It's destined to be the recipient's favorite gift this year.
Birkenstock Boston Clogs
Another item that's having a huge comeback is the Birkenstock Boston Clog. Everyone is talking about the slip-on style on TikTok, and it's become one of the most-wanted shoe styles of the season. Pick out pairs to give to your nearest and dearest this holiday season.
Nike Blazers
One of the biggest sneaker trends on TikTok, the Nike Blazer is having a major moment right now. The classic sneaker style is going to be a hot item for the holiday season, so scoop up a pair for someone on your "good list" who's sneaker obsessed.
Bulky Headphones
Everyone seems to be trading in their tiny earbuds for chunky, over-the-ear headphones. Bulky noise-canceling headphones are on the rise, and they can double as tech earmuffs for chilly winter days, too. Any of the styles in our edit will be the perfect present for someone on your shopping list who's always listening to music or a podcast when they're on the go.
Westman Atelier Vital Skincare Complexion Drops
The minimal makeup look that's been trending on TikTok isn't slowing down anytime soon, and the key to mastering the low-key look is to use barely-there base makeup. Enter: tinted moisturizers and skin tints. If you know someone who loves this makeup trend (or just likes to try out new beauty looks), they'll appreciate receiving the popular Vital Skincare Foundation Drops from Westman Atelier or another one of the fan-favorite products we've included in our edit.
UGG Classic Ultra Mini Platform Boots
Give the gift of cozy footwear with one of UGG's trending styles. This season, the most talked-about UGG styles are the platform silhouettes, with the Classic Ultra Mini Platform boot being the front runner. We've included the top styles for the season in our edit for you to shop for your mom, sister, best friend, or yourself!
Burberry Astrid Sunglasses
When it comes to sunglasses, it's all about small sunnies right now, with styles like Burberry's Astrid Sunglasses rising in popularity. Narrow rectangular and cat-eye frames are popping up everywhere, and we've included a variety of must-have styles in our edit for you to grab for holiday gifting.
Coach Kleo Shoulder Bag
If you're looking to give someone a handbag this holiday season, Coach's Kleo Shoulder Bag should be on your radar. The shoulder bag silhouette is a key handbag trend for this season, and this style is a classic that can be worn for years to come. Our edit also includes other highly-coveted styles, like The Row's Small Everyday Shoulder Bag and the Le Bambidou Shearling Shoulder Bag from Jacquemus.
Youthforia BYO Blush
Shopping for a makeup lover? Check out this color-changing blush oil from Youthforia. Liquid blushes are a beauty bag must-have right now to achieve the natural-flush makeup look that's trending, and Youthforia's popular BYO Blush is one you don't want to miss. You'll also find other beloved liquid blushes in our holiday edit that are perfect for gifting.
SolaWave Blue Light Therapy Wand
Facial tools, like SolaWave's Blue Light Therapy Wand, have continued to grow in popularity. And, if you're searching for a gift for a skincare lover, our edit of the top facial tools is a great place to begin your shopping. Pull out the wrapping paper because these products are going to be the perfect present for your favorite skincare enthusiast.
Your next outfit idea is one click away.
Explore the hottest trends and must-have pieces our style editors are loving right now.