5 Super-Chic Outfits for Spring Weddings
Wedding season is in the air, and if you've received even one invitation for an upcoming nuptial, you're likely on the hunt for a stylish wedding guest outfit. There are ton of factors to consider when searching – is the wedding indoor or outdoor? Fancy or casual? Should you wear bold colors or keep it neutral? As always, we've looked to our ShopStyle Contributing Editors for some inspiration for the perfect outfit.
Bold colorblock Dress
If you're looking to add an eye-catching element to your outfit for the Spring wedding you RSVP'd 'yes' to, opt for a burst of color with a color-blocked dress. From purple-and-red combos like ShopStyle Contributing Editor Caitlyn Chase to more subdued pastel pairings, one of these dresses has your name on it.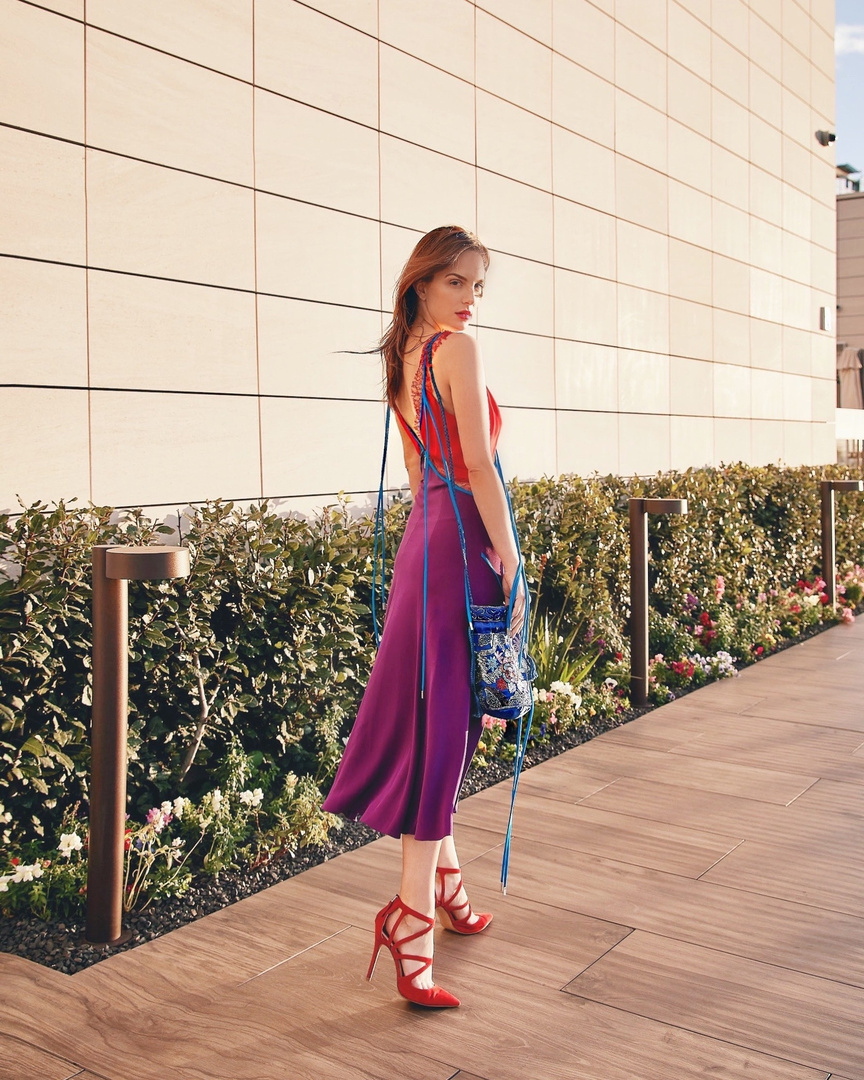 This Prabal Gurung dress spoke to me when I saw it. The mix of purple, blue, and red is so unexpected but just works so well with this piece. I went all out, pairing the dress with red scrappy pumps and a beaded bucket bag, which is big for spring.
Caitlyn Chase
Contributing Editor
Lace Midi Dress
When it comes to choosing an outfit for a Spring wedding, there's one item that's sure to top the list: a lace dress. If you're looking for that elegant essential that you'll be able to wear to everything, consider one like ShopStyle Contributing Editor Candace Post's.
PRetty Pastels
Pastels are a staple for Spring and are the ideal color palette for your next Spring wedding outfit. Whether you want to try a feminine pink like ShopStyle Contributing Editor Margaret Chase or another hue, one of these dresses will be the perfect choice.
Florals
Florals and Spring go hand-in-hand however, finding the perfect floral dress for a more formal occasion can be difficult. That's why we're looking to ShopStyle Contributing Editor Krista Glover for inspiration. Try a midi style with bold colors for a head-turning outfit.
Little Black Dress
The perfect LBD is a constant wardrobe staple and ever present go-to piece for any event. ShopStyle Contributing Editor Riddhi Patel's is the perfect dress to take you from ceremony to reception in style.
Your next outfit idea is one click away.
Explore the hottest trends and must-have pieces our style editors are loving right now.