How You Can Wear Your Camel Coat in Spring
Outerwear trends for Spring are ranging from bright colors to animal prints and everything in between, but there's one outerwear style in particular that's a staple in every fashion girl's wardrobe – a classic camel coat. If you've been searching for the perfect camel coat and how to wear it, look no further than these easy, yet stylish outfits from a few of our ShopStyle Contributing Editors.
The Everyday Cool Outfit
The cool mix is simple – and you likely have all the pieces in your closet (if not, we selected our favorites to complete the look). Taking inspiration from The Chic Script, start with a classic camel coat and layer over a chic graphic tee, denim and complete the outfit with a pair of printed mules.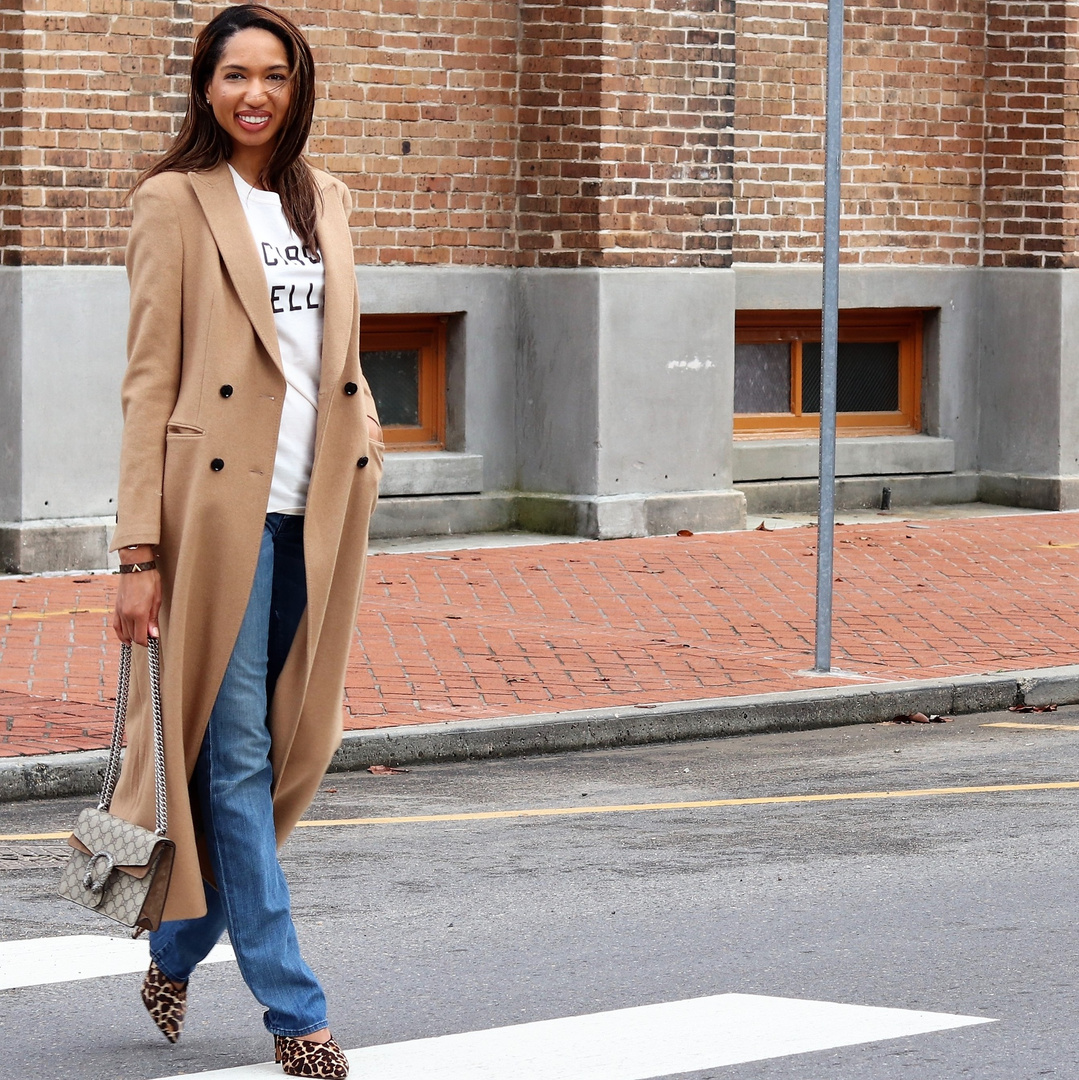 I like to wear neutrals all year round, they instantly make a basic look more refined. Tan, camel, and beige, are always in style so this is also a great place to invest. Shoes, handbags, coats, and some of my more expensive clothing items I purchase in a neutral shades to get the most use out of them.
_thechicscript
Contributing Editor
Dress Up Your Athleisure
The athleisure trend isn't going anywhere, so we rounded up the best pieces to style with a camel coat to ensure your weekend ensemble is trending, chic and still comfortable. Whether you're heading straight from a workout or just want to be comfortable in your downtime, take a page out of Rose Vandekerckove's book when you're getting ready for the day.
Combine Classic with Trendy
When it comes to Spring dressing, your outerwear holds just as much importance for an outfit as the under-layers. That's why we're eyeing Dileiny Rodriguez's pairing of a classic camel coat with trendier pieces like a printed skirt and textured knit.
Your next outfit idea is one click away.
Explore the hottest trends and must-have pieces our style editors are loving right now.